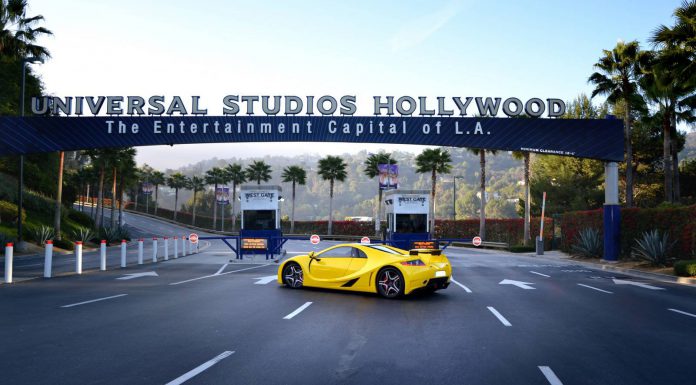 Last weekend, GTA Spano became the main focal point at Universal Studios Hollywood, Los Angeles, with the exhibition held there to promote the Need for Speed film, now shown in US cinemas since March 14th, 2014. Dreamworks Studios chose the GTA Spano to promote the film's public premiere and the vehicle is on display from 7-16 March at the installations known as the Universal City Walk.
The Need for Speed film, whose premiere is to take place in Spain and on April 4th in Spain, is an exciting return to the great car culture films of the 1960s and 1970s that tap into what makes the American open road myth so enticing. Need for Speed chronicles a near-impossible cross-country race against time, one that begins as a mission for revenge, but proves to be one of redemption.
Manufactured by the Spanish company Spania GTA, the GTA Spano is a limited edition of 99 models. Its engine has 925 hp and 1220 Nm toque. This car accelerates from 0 to 100 Km/h in 2.9 seconds and has a top speed of over 370 km/h. Its chassis has been created by combining carbon fibres, titanium and Kevlar, which has become a reference in the automobile sector thanks to its great rigidity and its lightness.