We have seen the odd shot of a spectacular shoot that recently took place in Monaco featuring one of the hypercars of the moment, LaFerrari and its predecessor, the mighty Ferrari Enzo. It is our pleasure to present a 60 photo gallery from photographer Raphael Belly. The shoot involved both cars posing in the harbour, revving their valves off in a tunnel before taking to the hills above the principality to stretch their legs.
The Enzo is just one of 12 across the world to be finished in a very alluring shade of silver, Argentino Nurburgring and the Swiss car has also been fitted with a straight-piped system that is tenaciously loud.
Powering the Ferrari Enzo is a brutal 6.0-liter V12 engine. This potent powertrain revs all the way to 8,000 rpm and delivers a potent 651 hp at 7,800 rpm and 485 lb-ft of torque at 5,500 rpm. The Enzo can accelerate to 100 km/h in a very brisk 3.2 seconds and the top speed has been
recorded to be around 354 km/h.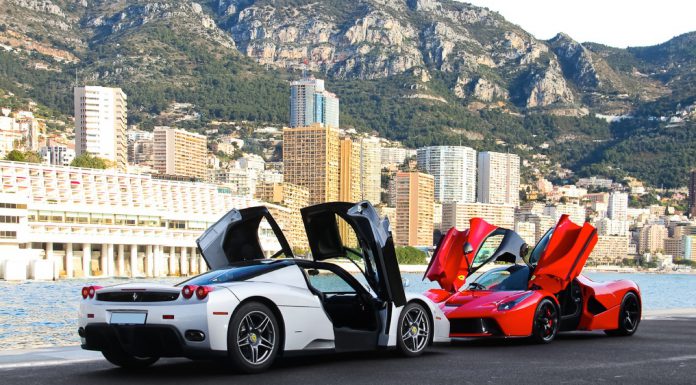 Now to the new kid and the star of the show, LaFerrari. This example has been finished in a tradition shade of red, Rosso Corsa, and has been complemented with contrasting black wheels that look fantastic.
As a reminder, LaFerrari gets a 6.3 liter V12 which is connected to an electric motor similar to the system on the McLaren P1. The Ferrari F150 V12 has an output of 800hp at 9.000 RPM and 700Nm at 7.000 RPM while its electric motor has a maximum output of 163hp and 270Nm of torque. That delivers a total combined power output of 963hp, allowing the new Enzo's replacement to do 0-100 km/h in less than 3 seconds, 0-300 km/h in 15 seconds and a top speed in excess of 350 km/h!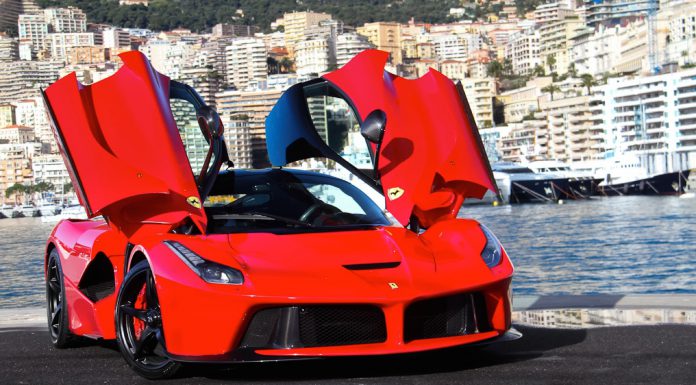 Enough of the details, enjoy the gallery as it is pretty jaw-dropping! Be sure to stay tuned with GTspirit for more supercar news!