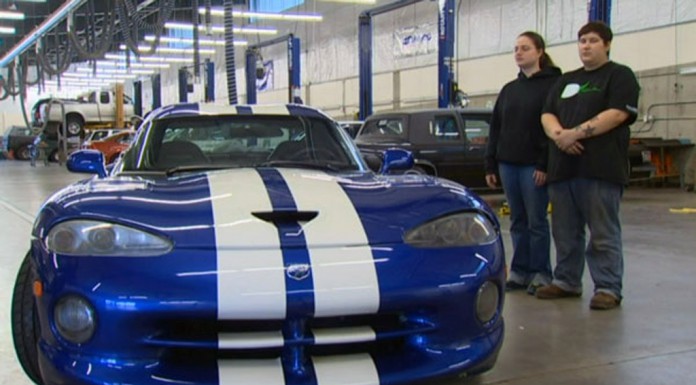 Chrysler has announced that 93 first-generation Dodge Vipers are being destroyed. However, if you're a Viper enthusiasts or a petrol head of any sort, don't freak out just yet!
These 93 Vipers were originally donated to trade schools and colleges across the United States to be used for educational purposes. Consequently, they were never fit for street use. Chrysler has confirmed that as part of the donation process, it was agreed that whenever the donated Vipers became redundant for their intended educational purposes, they would be destroyed. And sadly, that time has come.
[youtube]https://www.youtube.com/watch?v=Jdp8auBPGp0[/youtube]
Chrysler has just two weeks to have all 93 Vipers destroyed. One of the rarest is a 1992 Dodge Viper pre-production car complete with VIN #4. As one of the very first Vipers ever built, many would want to see such a classic displayed in a museum. Notably, Jay Leno reportedly tried to buy this very car back in the 1990s from Chrysler but they refused to sell it.
[youtube]https://www.youtube.com/watch?v=WWVPon6YxH0[/youtube]
While speaking about the destruction of the cars, Scot Keller, formerly an executive from GM said "I'm an enthusiast but also a realist. In this case, I feel somewhat obligated to protect the industry. It's easy to say, 'Those doggone people in the industry.' But having sat in a number of meetings on issues like this, I see the other side. It's heartbreaking if you love cars, but it's the only thing companies can do to keep the cars from getting out there and people potentially being harmed in them because they are not up to standards."
[Image via King5]