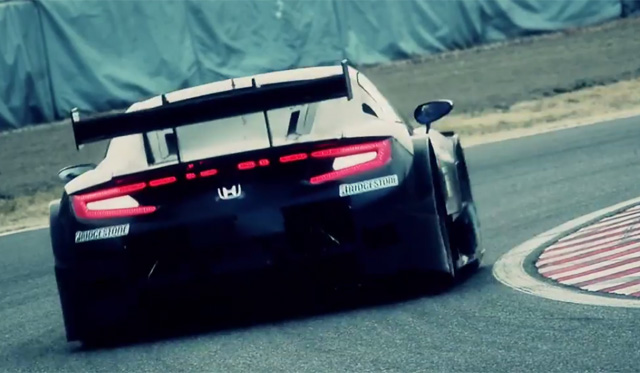 While many westerners may not be all that familiar with Japan's Super GT series, it is one of the most extreme racing series' in the world. Featuring insanely powerful Japanese supercars tuned for the track with massive wings and skirts, it is essentially Asia's answer to DTM racing albeit on an even higher level. This year is promising to be better than ever with three new cars set to dominate the field. These are the Honda NSX Concept-GT, Lexus RC F GT500 and the Nissan GT-R Nismo GT500.
[youtube]https://www.youtube.com/watch?v=Z_3shCgMBj4#t=81[/youtube]
Well to get us even more excited for the impending season, Honda have released the following two minute video looking at some of the testing in its new NSX Concept-GT at the Suzuka Circuit. Additionally, the video includes some thrilling on track action where the screaming engine can be heard at full throttle!
Power in the race version of the NSX comes from a 2.0-liter direct injection turbocharged four-cylinder (try saying that five times fast). As per Super GT regulations, the inline four-cylinder is assisted by a hybrid system.