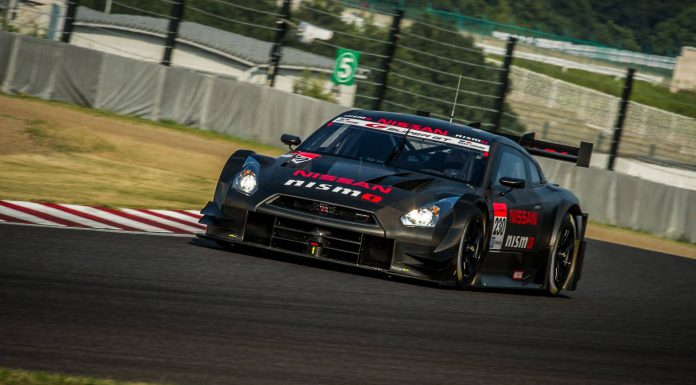 Just after the Honda NSX Concept-GT and the Lexus LF-CC GT500 racers were revealed, Nissan has just released its contender for the 2014 Super GT500 Series with the 2014 Nissan GT-R Nismo GT500.
From the 2014 season onwards, the Super GT500 Series will feature the same technical regulations as DTM (the German Touring Car Championship) meaning racing should be more competitive than ever. Consequently, Nissan's performance arm Nismo was tasked with creating an entrant for next season and the Nissan GT-R Nismo GT500 is what they created.
For the moment, Nissan has yet to release any technical details, nor team or drivers details just yet with such announcements pencilled in for a later date.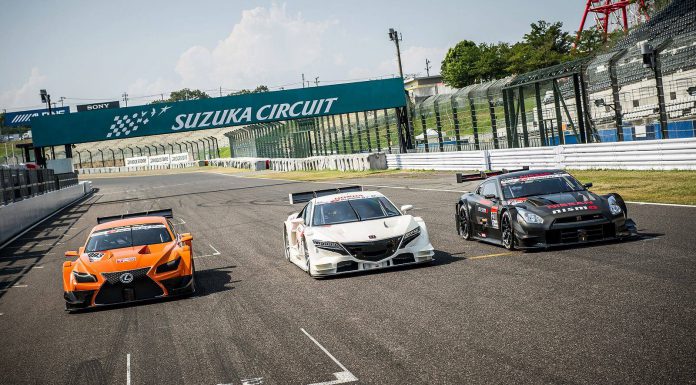 In the meantime, the 2014 Nissan GT-R Nismo GT500 is currently on display and conducting demonstration runs at Round 5 of the Super GT Series in Suzuka this weekend. The 2014 Nissan GT-R Nismo GT500 will then make an appearance at the Nismo Festival to be held at the Fuji Speedway on Sunday, December 1st.