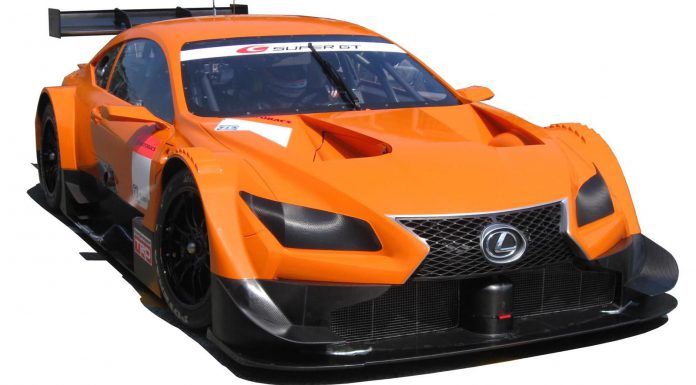 Remember the stunning Lexus LF-CC concept car? Well, Lexus has just announced plans and released a single image of its new Lexus LF-CC Concept based racer for Japan's 2014 Super GT500 Series. The new Lexus LF-CC GT500 will replace the outdated Lexus SC 430 currently being used.
This announcement comes on the back on Honda recently releasing its brand new Honda NSX Concept-GT Racer for the same racing series. However, unlike the Honda NSX Concept-GT Racer which will start competitive racing in just a matter of weeks, the Lexus LF-CC GT500 won't debut in the Super GT500 Series until next season. Nevertheless, it's a very appealing and exciting prospect!
The first tests of the Lexus LF-CC GT500 are taking place this week at the Suzuka race track in Japan which also hosts the Formula One Japanese Grand Prix annually. As with all Super GT500 Series entrants, the Lexus LF-CC GT500 can be distinguished from the original concept car thanks to its dramatic styling features completely new bodywork, new aerodynamics and a yet unnamed, although predicted to be, brand new powertrain. As a result, the Lexus LF-CC GT500 actually shares very little in common with the original LF-CC.
The production version of the Lexus LF-CC was recently confirmed for production in 2015 in both cabriolet and coupe forms.