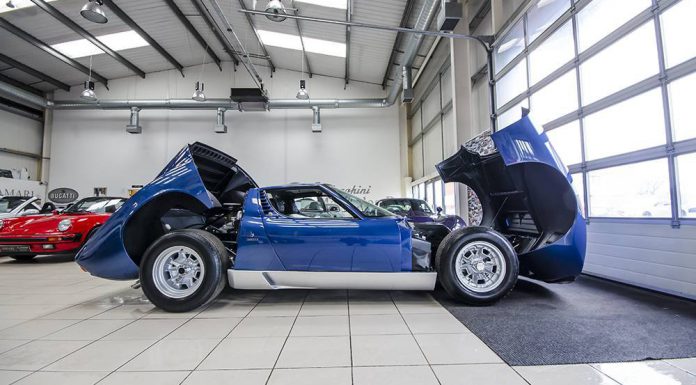 A completely unique blue Lamborghini Miura P400S is currently up for sale courtesy of Amari Supercars. What distinguishes this Miura from all others is its rather intriguing past which has seen it owned by 6 different people since leaving the factory in 1971.
First introduced in 1968, the standard Lamborghini Miura P400S was later eclipsed by the P400SV introduced the same year this example was made; 1971. This particular Miura was reportedly ordered and owned by rock legend Rod Stewart. The car then changed hands quite a few times in the proceeding decades but for the last 20 years, has remained in the collection of an unnamed British owner.
Not completely satisfied with the spec of this Miura, they decided to have it completely transformed into P400SV specification. As a result, it received visual changes at the front and rear, suspension upgrades along with the taillights from the SV. Since this original upgrade, many vital components of the car have been rebuilt to concours condition including the suspension, steering, brakes and hubs.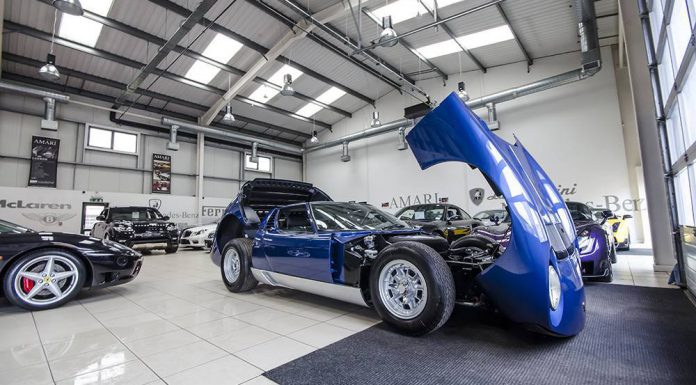 Additionally, it has been re-sprayed in the factory Blu Notte colour scheme and features the original windscreen and side glass and all up, the SV conversion and restoration is said to have just around 100,000 pounds.
If you're interested in this Miura, follow the link below for more information!
[Via Amari Supercars]