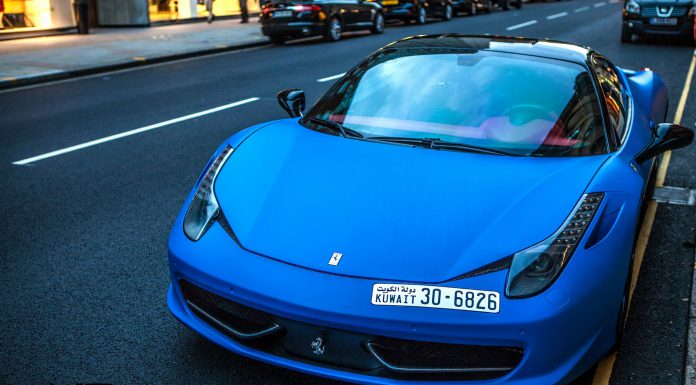 The Arabs have been at it again, last summer was one of the best yet with droves of Mercedes-Benz SLS AMG's, Audi R8's and Ferrari 458's flying in from Arabian states to put on a show that cannot be missed.
[youtube]https://www.youtube.com/watch?v=8W3w-yi_m7Q[/youtube]
Here we have a video of a 458 with a difference. Yes it look brilliant in its matte blue wrap but something else was even more striking about this particular car, the sound it made. As you will see the exhaust had been tinkered with resulting in one of the best and loudest car in the city at the time! Enjoy!
Photographer: Viral High Street