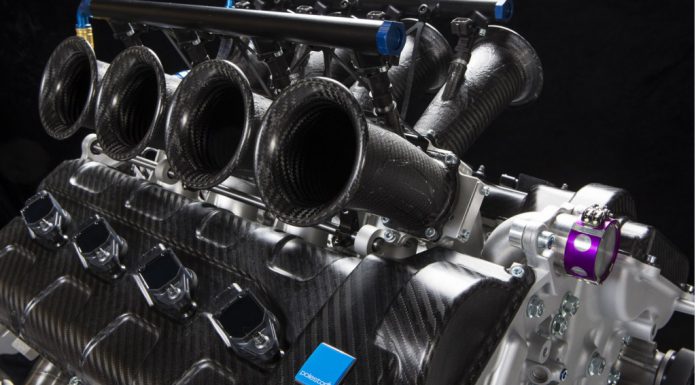 Following on from the addition of both Nissan and Mercedes-Benz into the Australian V8 Supercar championship last year, 2014 will see the addition of Volvo. Now, Volvo Polestar Racing has released an insane video previewing its 650 hp V8 engine which is sure to leave you salivating!
[youtube]http://www.youtube.com/watch?v=vQ3jXFJMVrc[/youtube]
This awesome engine displaces 5.0-liters and despite its size, still manages to rev all the way to 7,500 rpm. While it may share some similarities with the 4.4-liter engine from the Volvo XC90, it has been completely redesigned with a host of carbon fiber components helping to make it as light as possible. And whereas you road-car may only have a single throttle, this insane V8 as one throttle body for each cylinder!