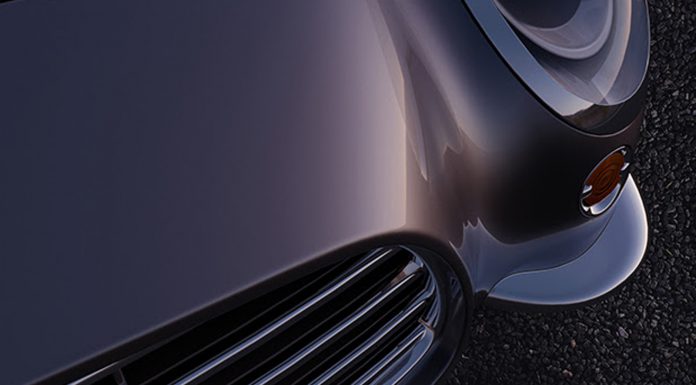 A new sport car manufacturer outside of British dubbed David Brown Automotive is currently at work creating its first model. The currently unnamed car will be based on the awesome Jaguar XKR and with such an impressive starting point, it could prove very impressive indeed.
Teased in the following two images, it is clear that the company's new sports car will feature a retro body hand-crafted from aluminium, Additionally, it will feature a new interior to match the classical style found on the outside. The two teasers which have been released show half of the front headlight and front grille while the second looks at one of the taillights and sweeping roofline of the car. Despite being based on the Jaguar XKR, from a styling perspective, its roots will be unnoticeable.
Under the unique body will be the same powerplant as the standard Jaguar XKR. That means its V8 engine will deliver a total of 503 hp and help launch the awesome British sports car to 100 km/h in 4.8 seconds and onto an electronically limited top seed of 250 km/h!
With an initial production run of just 50 units expected, the car will cost into the six figure mark. If it proves popular enough, David Brown Automotive hopes to lift production up to 200 cars annually.
While speaking with Autocar, the company's founder David Brown said, "I wanted all the impact and style of a classic sports car, but with modern capabilities and conveniences. This is what I want in a car, but it's not something anyone really offers. So, I've created it myself."