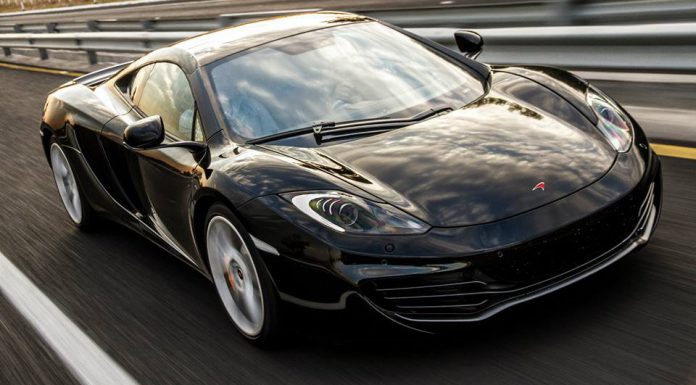 The McLaren MP4-12C has become one of the most successful cars of all time. Its carbon fibre composite chassis along with the twin turbo V8 allow the car to perform much like a road version of a racing McLaren. A seven speed dual clutch gearbox and lightweight construction are part of the successful equation, as is the striking and somewhat minimalist design too.
Success has come to it not only in the form of great sales but also as an online superstar, being featured several times on GTspirit as well as TV shows and print media. Despite the focus on optimal airflow and sheer performance, this McLaren shows a beautifl silhouette and its curvy body makes it irresistible to the car loving enthusiast as well as the average man.
In a country with no more than a dozen of these cars it is such a special sight. This particular example is the only one registered in Puebla City, and the only black 12C that has ever been spotted in Mexico. It is a special ocassion when you get the opportunity to do a rolling shot before it dissappears in the horizon, and then shoot it a little more when parked in a beautiful place.