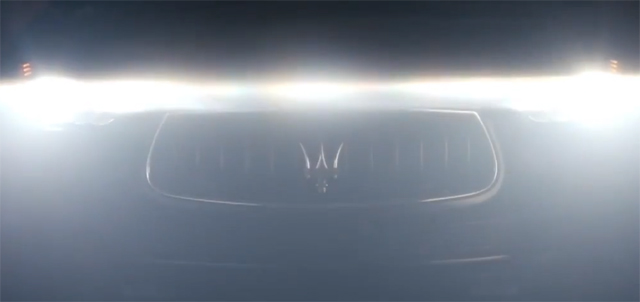 While most automakers revealed their 2014 Super Bowl XLVIII commercials prior to the big game kicking off, Maserati remained tight-lipped about its commercial until it actually aired. However, after watching it, you'll likely agree that it was well worth the wait.
[youtube]http://www.youtube.com/watch?v=WpsrdldNAMM[/youtube]
Advertising the brand new 2015 Maserati Ghibli, the video features a young American boy as the narrator and revolves around 'striking' which so happens to be the advertising tagline for the new Maserati Ghibli currently on sale in the
United States.
Maserati Ghibli at L.A. Auto Show 2013

The intensity of this commercial is what makes it so unique. Throughout the 90-secnd clip, you could be mistaken for thinking that you're actually watching a trailer for an upcoming action film! Consequently, this ad from Super Bowl XLVIII is definitely worth a watch!
In case you didn't know, the Maserati Ghibli will be available with two 3.0-liter V6 engines. The first will actually be Maserati's first ever diesel powered production unit, while the latter will be a more conventional petrol powered unit. Expect the V6 to deliver upwards of 410 hp while the diesel should produce around 330 hp. A V8 engine is then expected to complete the Maserati Ghibli line-up but no official word for such an engine has been given.
Either way, all engines will be mated to ZF eight-speed automatic transmissions with paddle shifters. Although the car won't be available with a traditional manual, Maserati will thankfully offer the Maserati Ghibli in both all-wheel drive and rear-wheel drive configurations.