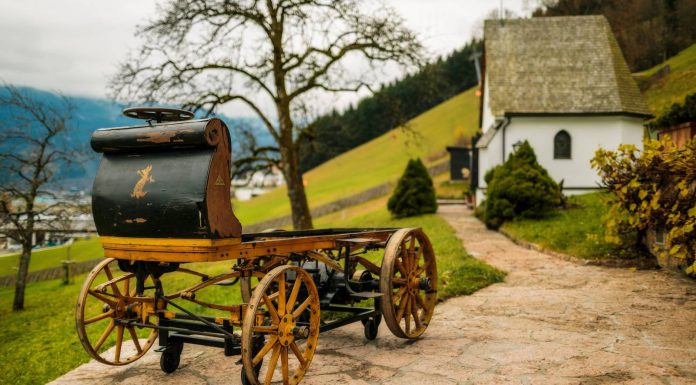 The first car to wear the Porsche brand name as we know it today is undoubtedly the 1948 Porsche Type 356. It was the car that planted the Porsche seed, out of which grew one of the world's iconic sportscar companies. Yet the company's history dates back to a much earlier period.
In 1898, Ferdinand Porsche presented the "Egger-Lohner electric vehicle, C.2 Phaeton model" (now known as the "P1"). It was the very first Porsche design! After 116 years, the original and unrestored vehicle has been recovered and will be displayed from the beginning of February to mark the fifth anniversary of the Porsche Museum.
The C.2 Phaeton model was one of the first vehicles registered in Austria, and took to the streets of Vienna on June 26, 1898. Ferdinand Porsche engraved the code "P1" (standing for Porsche, number 1) onto all of the key components giving this car its unofficial name.
The C.2 Phaeton model weighs in at just 130 kg and with an electric powerplant, offered an output of 3 hp. In overdrive mode, 5 hp was available, allowing the P1 to reach up to 35 km/h. It had a 12-speed controller and a range of up to 80 kilometres.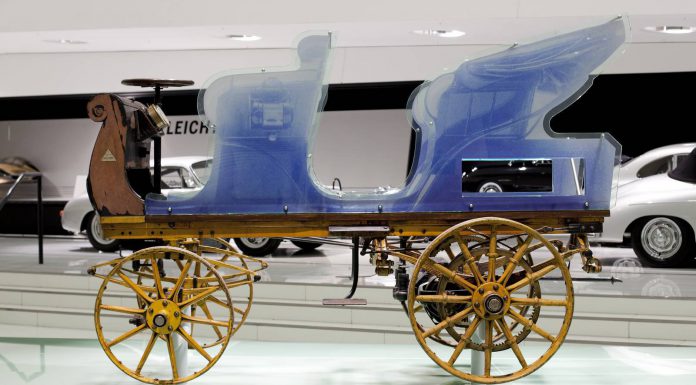 The C.2 Phaeton model used a Lohner alternating vehicle body, which allowed the vehicle to be used in both summer and winter. At the 1899 international motor vehicle exhibition in Berlin it won a 40 km race, crossing the finish line 18 minutes ahead of the next competitor.
The C.2 Phaeton model is now a centre piece of a new Ferdinand Porsche display at the Porsche Museum in Stuttgart-Zuffenhausen. If you want to see it, be sure to swing by to take a look.