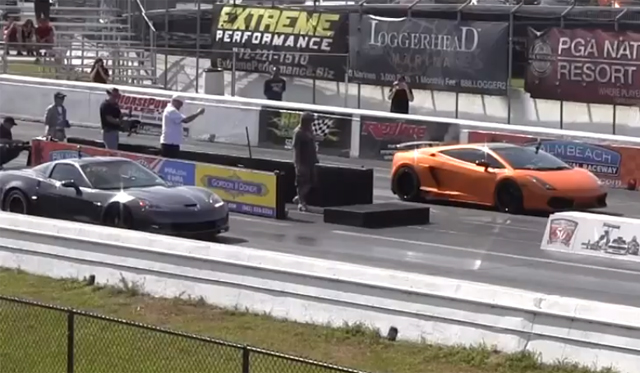 Own or know someone that owns a Lamborghini Gallardo and is looking for a performance upgrade, then Gallardo twin-turbo specialists Underground Racing is the place to call!
[youtube]http://www.youtube.com/watch?v=Nj7RMNd8H70[/youtube]
Over the years, the tuner has built literally dozens of twin-turbo Gallardos delivering over 1000 hp and the following orange example is no different. Recently filmed racing a powerful Corvette, this Gallardo manages to complete the quarter mile sprint in a mere 9.64 seconds at an insane 162 mph top speed!