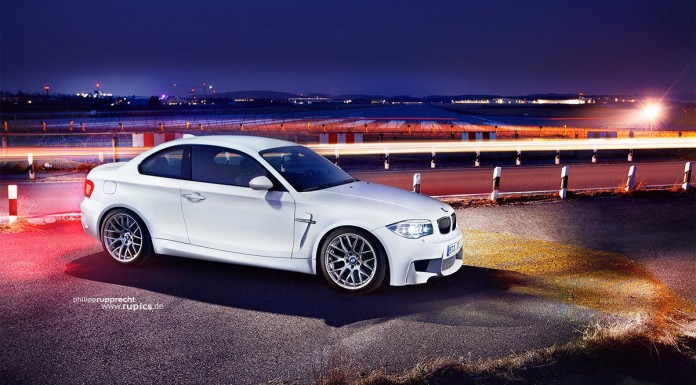 The BMW 1M Coupe has been hailed as one of the greatest BMW's of the past decade, if not more. The squat butch stance of the car looks brilliant with the aggressive M body kit that certainly sets the car apart from the standard cars that are so common.
The 1M Coupe comes with a six-in-line twin turbo engine creating a similar 340 hp together with 450 Nm of torque. The power is derived to the wheels via a manual six-speed clutch making a sprint from standstill to 100 km/h possible in just 4.9 seconds and reach a top speed of 250 km/h in about 30 seconds.
This fantastic image was captured by GTspirit photographer Philipp Rupprecht.