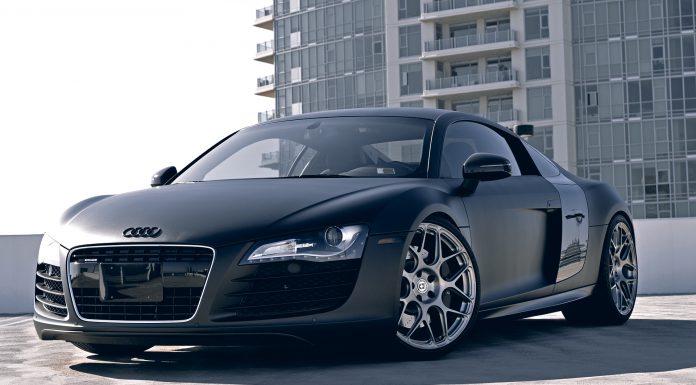 What's cooler than a matte black Audi R8 rolling down the freewey on a hot California day? A lowered matte black Audi R8 on HRE wheels of course! Recently, KVK Photography got up close and personal with this Stasis-powered 2009 Audi R8 in Irvine, California.
Aside from the matte black wrap, the R8 has been lowered on H&R Springs to give it a more aggressive look. Complete with HRE P40SC wheels and a beastly Stasis exhaust, this Audi R8 is incredibly stunning.
In a world where setting yourself apart from the rest is key, this Audi R8 is sure to be a head-turner.
The Marine Corps Air Station, El Toro, just outside of Irvine played host to the photoshoot of this stunning German beast. We're told that even the local police were intrigued by the presence of this stealthy Audi on the former military base.
The R8 was outfitted with its new shoes, springs and exhaust at Commonwealth Audi in Santa Ana, California.