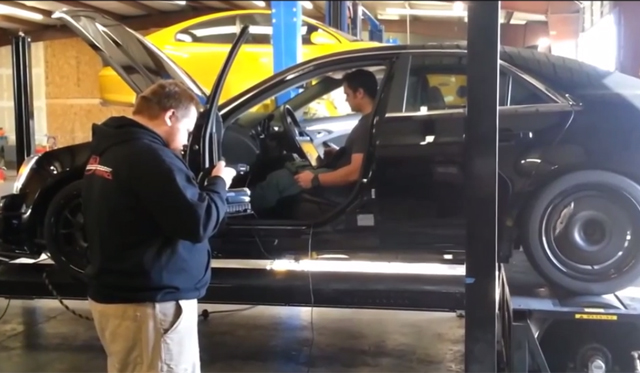 The incredible second-generation Cadillac CTS-V first introduced in 2009 is truly one of the most potent sedans ever made available to the public. At the time of its release, its supercharged 6.2-liter V8 engine produced an incredible 556 hp and 551 lb-ft of torque. By comparison, that's 4 hp more than the Lamborghini Gallardo LP560-4!
However, despite this, some American tuning companies believe that much more power can be extracted from the LS9 based engine and the following CTS-V sedan is said to be world's most powerful.
[youtube]http://www.youtube.com/watch?v=b2X_0un7vNY[/youtube]
Created by the team at SNL Performance, this CTS-V has seen the addition of two Precision turbochargers working alongside the stock supercharger. Additionally, it features an air-to-water intercooler and obviously, an upgraded transmission.
During a recent dyno pull, the Cadillac CTS-V by SNL Performance managed to put down an insane 1,309 hp at the rear wheels at 5,500 rpm! Additionally, torque has skyrocketed by a nearly identical margin now hitting 1306.9 lb-ft at 5,050 rpm!