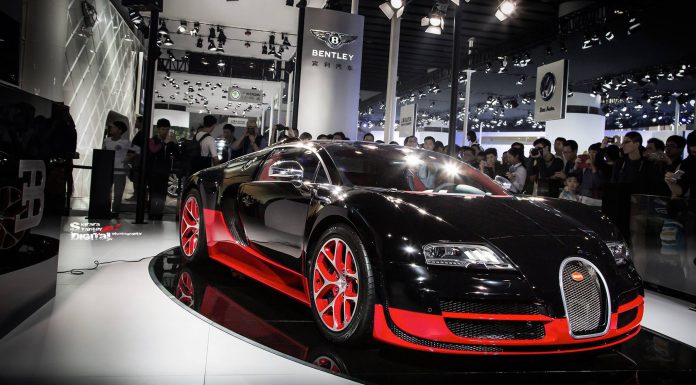 Bugatti is one coach-builder that does not settle for second best and even when re-writing the history books, will continue to strive for yet more greatness. The Veyron revolutionised the industry in 2005 and was the worlds fastest car. Enough? No. In 2010 the Super Sport was born and it was faster still. Think that the company would be content? No. Welcome the Bugatti Veyron Grand Sport Vitesse the world fastest convertible.
Inspired by the record breaking Bugatti Veyron Super Sport, the Veyron Grand Sport Vitesse is powered by a 8.0-liter W16 engine which puts out an impressive 1,200 horsepower (882 kW) at 6,400 rpm. The peak torque of 1,50 0Nm is reached in between the 3,000 and 5,000 rpm.
Power is transferred to all four wheels via a seven-speed direct-shift gearbox with a shift time of 0.1 sec. The first gear goes all the way up to 104 km/h and the seconds goes to 148 km/h, an illegal speed is almost every country in the world. The third gear takes you to 197 km/h, the fourth to 257 km/h, the fifth 313 km/h, the sixth 377 km/h and the seventh gear takes you to the top speed of 410 km/h. Here we see a very good looking example finished in black with red highlights that was captured by Kirara Stanley in Hong Kong.