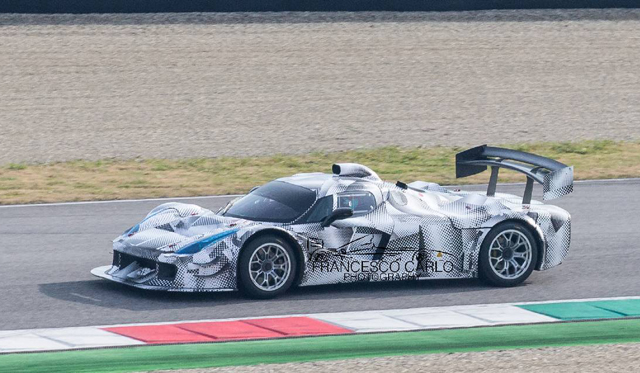 At the end of November, a mysterious LaFerrari prototype was spotted testing at Fiorano. At the time, it was believed to be testing next year's six-cylinder turbocharged engine set to be used in the 2014 Scuderia Ferrari Formula One car.
However, now new images of that same prototype have emerged and they indicate that this isn't in fact a simple LaFerrari prototype with a different engine. As a matter of fact, this appears to be a Ferrari LMP1 prototype! This would follow on from Luca di Montezemolo recently stating that Ferrari was interested in returning to the Le Mans 24 Hours to compete in the highest category.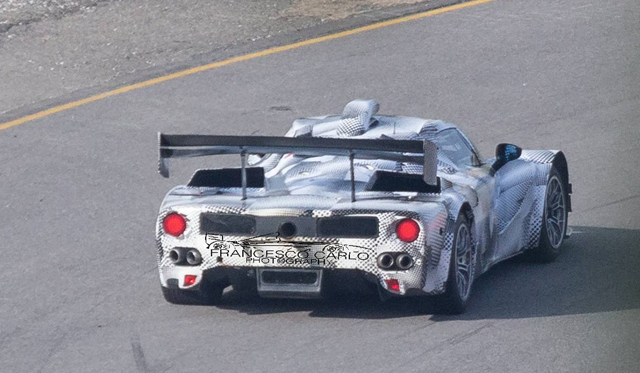 And there's no mistaking the fact that this looks just like you'd imagine a Ferrari LMP1 car to look. Differentiating this prototype from the previous one is the massive carbon fiber rear wing which is a staple among the competitors in the LMP1 class.
On first glance, it appears as though this prototype could have borrowed some body panels from the LaFerrari with a host of new aerodynamic improvements including a much more prominent front splitter, dual canards and centre-locking racing wheels. Additionally, it features a large roof scoop obviously feeding the potent engine.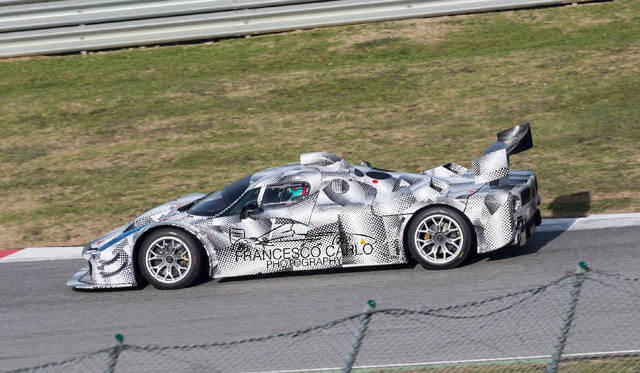 From the previous video, that engine sounded like a turbocharged unit. However, if this is indeed a Ferrari LMP1 prototype, it would likely feature a hybrid powertrain similar to the one to be used by the 2014 Porsche 919 Hybrid.
Stay tuned to GTspirit for more about this unique prototype!