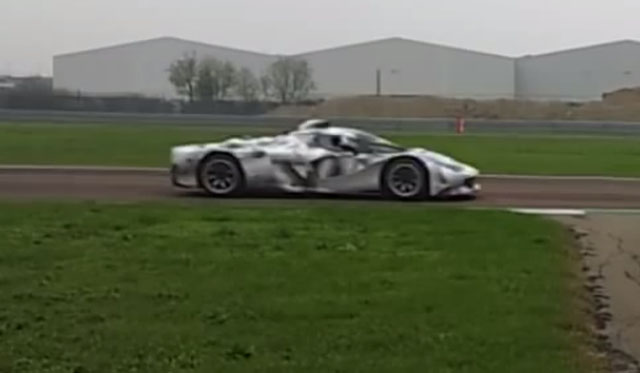 For the few that didn't know, Formula One is set for a major shakeup next year. Gone will be the high-revving V8's used for the past few seasons and in their place will step V6 turbocharged units producing around 600 hp and 160 hp more through the KERS. While power remains similar, weight of the cars will be increased and they will be slightly slower than this year's cars.
[youtube]http://www.youtube.com/watch?v=od3H6Jxisfk#t=54[/youtube]
However, the real critique about next year's engines will be their exhaust note. Formula One has built a name for itself in the past few decades as being home to the loudest vehicles on four wheels and the V6 turbos will mute that sound. So far, we have heard next year's engine undergoing testing on dyno's, but now a very, very interesting video has emerged.
Filmed at Ferrari's own test track Fiorano, a heavily camouflaged LaFerrari prototype was filmed seemingly sporting Ferrari's 2014 V6 turbo Formula One engine. Through the video, the turbocharger can be heard whistling away and the prototype is also wearing a massive roof scoop aiding in providing additional air to the engine. What's more, this is a very similar setup to Formula One cars and their central air intake above the driver.
If this LaFerrari is indeed testing the new Formula One engine it would be against the rules of the sport. With that being said, Ferrari isn't new to this and is said to have tested the 2.4-liter V8 engine's introduced in 2006 in the Ferrari Enzo!