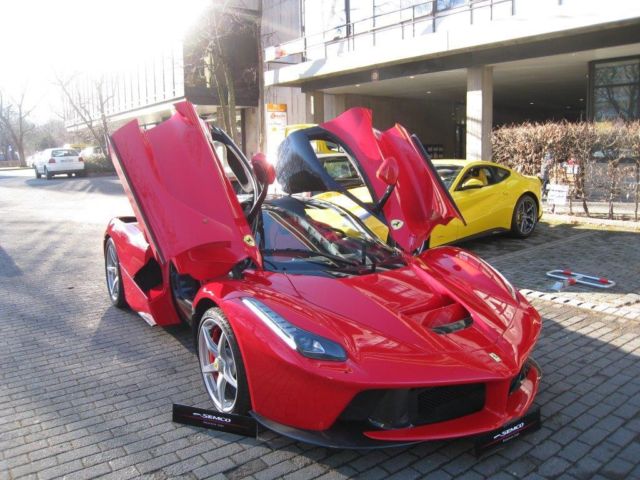 The Ferrari LaFerrari has begun customer deliveries but that has not stopped one being put up for sale! The car, obviously, only has delivery milage and is for sale for a staggering €2,380,000!
LaFerrari, the car that sure has a lot to live up to. Its predecessors are now legends; the Enzo, F50 and F40. The flagship Ferrari also has stiff competition in the form of the McLaren P1 and Porsche 918 Spyder. Ferrari, being the marque that they are, were aware of all of this when designing and producing the hypercar and the results certainly are not disappointing.
The Ferrari LaFerrari gets a 6.3 liter V12 which is connected to an electric motor similar to the system on the McLaren P1. The Ferrari F150 V12 has an output of 800 hp at 9,000 rpm and 70 0Nm at 7,000 rpm while its electric motor has a maximum output of 163 hp and 270 Nm of torque. That delivers a total combined power output of 963 hp, allowing the new Enzo's successir to do 0-100 km/h in less than 3 seconds, 0-300 km/h in 15 seconds and a top speed in excess of 350 km/h.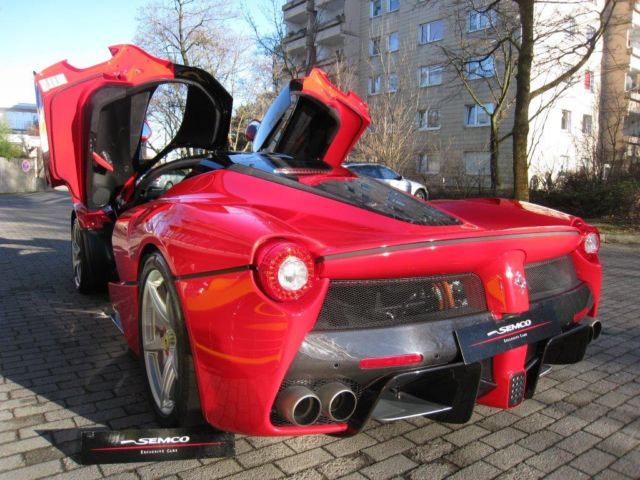 If you are in the very special position to own this remarkable car you can check out the full advertisement here!