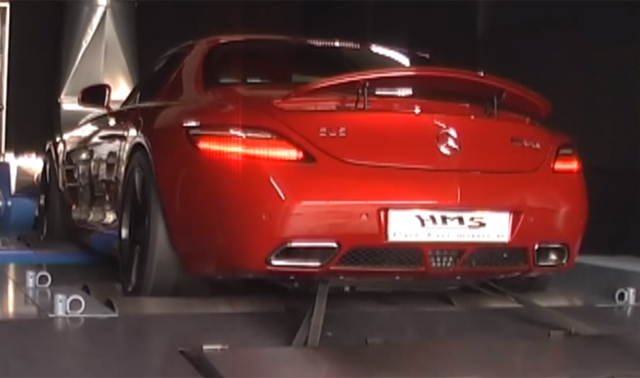 Make no mistake, the Mercedes-Benz SLS AMG is one of the loudest cars on the market. While it may not feature such a high-revving engine and therefore not as high-pitched exhaust note of say the 458 Italia, its deep burble is unique and equally impressive.
[youtube]http://www.youtube.com/watch?v=r55AXYWIfF8[/youtube]
But that's just the standard SLS AMG. How would it sound with a brand new electronically controlled valve exhaust system and a supercharger courtesy of HMS Tuning? Well that's exactly what the following video showcases with this SLS AMG being filmed ripping through the gears on the dyno.
When it is all said and done, it manages to produce an incredible 771 hp and 677 lb-ft of torque. By comparison, the standard SLS AMG delivers a measly 571 hp!