The owner of the following Mercedes-Benz SLS AMG Roadster, obviously not completely satisfied with the appearance of the standard car, headed over to Pfaff Tuning for the company to work its magic.
This car has been fitted with a new carbon fiber splitter courtesy of Renntech, a Renntech rear diffuser as well as long tube headers and software from the tuner. It has also been outfitted with an Akrapovic Exhaust system complete with butterfly valves. Completing the changes of the Mercedes-Benz SLS AMG Roadster by Pfaff Tuning are H&R lower springs as well as bronze and black ADV.1 ADV8 DC wheels.
For those that didn't know, production of the Mercedes-Benz SLS AMG is creeping to a close. While the production run of the SLS AMG has been relatively short, only four years, the German supercar has proven to be a hit all around the world. Despite this, Mercedes-Benz is currently working on a new sports car to replace it currently known as the GT and set to be unveiled sometime in 2015.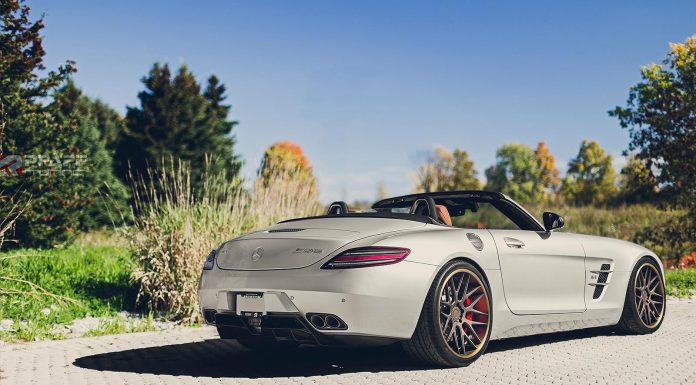 That new car won't be as powerful as the SLS AMG, but will be more compact and offered in a larger variety of versions as it attempts to compete with the dominate Porsche 911. Thankfully, a Black-Series variant is still expected to be made with it likely to receive a twin-turbo V8!