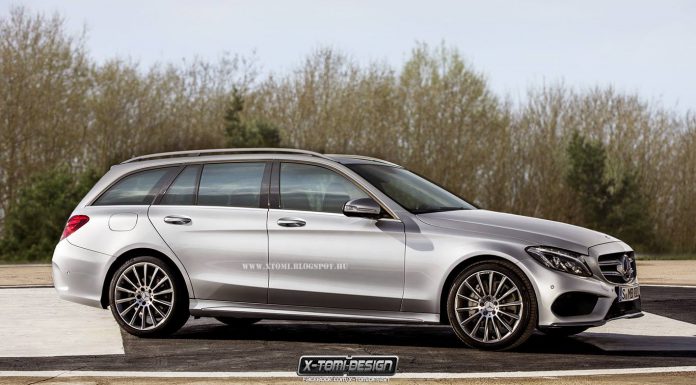 The long-awaited 2014 Mercedes-Benz C-Class Estate is just around the corner. In fact, lightly disguised prototypes have been spotted testing recently. What these spyshots have shown is that the latest C-Class Estate will debut modified taillights and a stretched rear end while still maintaining the same front profile as the standard C-Class sedan.
In order to give us a better idea of how the car will look when it finally rolls off the production line, X-Tomi Design has created the following rendering.
As it stands, the 2015 Mercedes-Benz C-Class Sedan is expected to debut at the Detroit Motor Show 2014 next month. It is likely that the wagon will debut alongside it. If not, expect an appearance at the Geneva Motor Show 2014 in March.
[Via: X-Tomi Design]