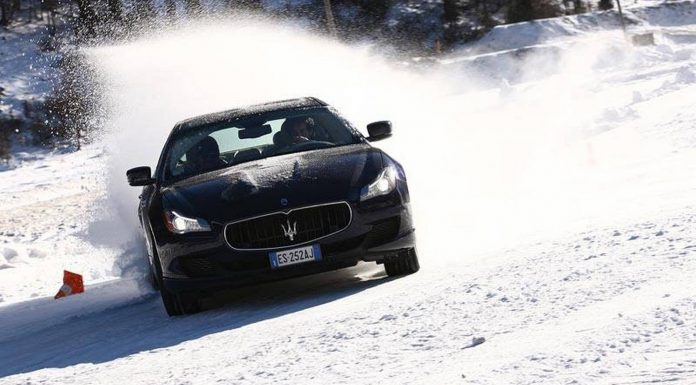 Despite the sales success that the 2014 Maserati Quattroporte has become this year, the car is not perfect as exemplified by the fact that the Italian automaker is being forced to recall 63 units.
According to Maserati, the recall was issued because of a defective wiring harness for the alternator-starter motors. As a result, there is a potential to lose electric power and possible increased fire risk. Maserati was informed of the issue from a customer and the recall only affects the GTS V8 models
Fortunately, Maserati will contact any affected owners and have the necessary repair carried out free of charge.
This isn't the first time the Maserati Quattroporte has been recalled because back in May, select 2005-2008 models were recalled due to concerns that the tie rod ends have insufficient corrosion protection and are at risk of excessive rust.
When compared to the previous-generation car, the latest model is more generous in size than the previous model. Elements such as the front grill, the three side vents and the triangular C pillar retain the style of the predecessor while the strong belt line that runs through the entire side of the car gives to car a new muscular feel together with the frameless doors side windows.
Inside, the design of the Quattroporte gets some much needed refinement. Functional elements are blended with soft quality surfaces made of prestigious woods and leathers.
[Via: New York Times ]