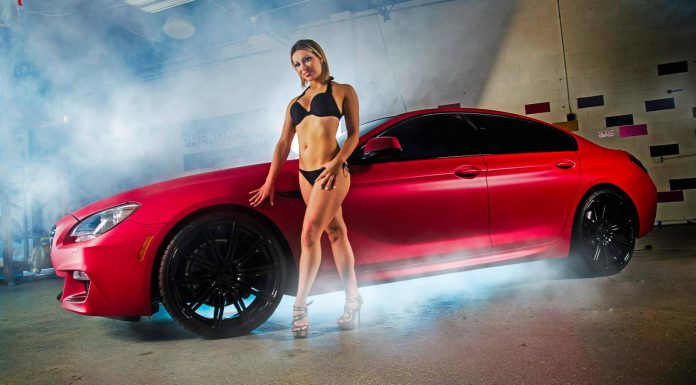 While velvet car wraps are more popular now than they have ever been, it is good to see another awesome matte coloured wrap being fitted to a high-end luxury car. In this case, we have a BMW 6-Series Gran Coupe fitted with a matte cherry red metallic wrap from Phenomenal Vinyl in New York!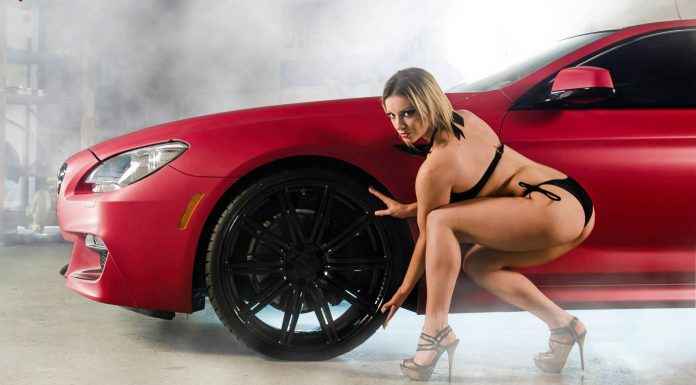 In addition to the bright red finish, the car features 20% tinted windows, tinted taillights as well as a host of gloss black features. These include the roof, window trim, fender mouldings, front grilles and emblems. Completing the changes are a set of powdercoated Vossen wheels also finished in gloss black.
And what better way to show off the new wrap than with three attractive bikini models!