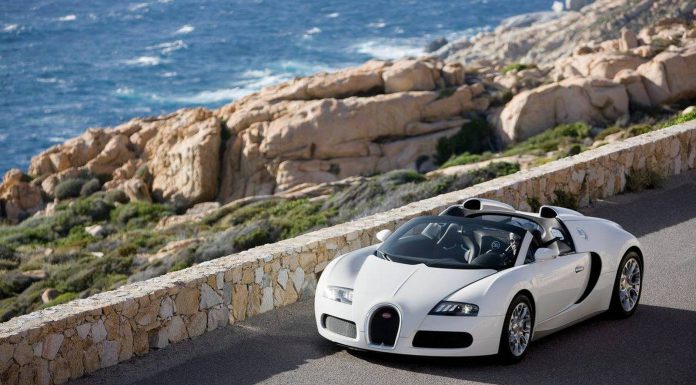 With 2013 almost over, we thought it would only be appropriate to look back at the year through the eyes of arguably the world's most prestigious automaker, Bugatti. Throughout 2013, Bugatti has released a host of new variants of the Veyron and held numerous events and display around the world. While the much rumored about Bugatti Veyron successor wasn't revealed this calendar year, the gallery below shows that 2013 was no quiet year for Bugatti.
Starting in January, the automaker released a unique Veyron Grand Sport Vitesse finished in Bianco and New Light Blue in Doha, Qatar. The following month, the unique Bugatti Veyron Grand Sport Blanc Noir was revealed. Then at the Geneva Motor Show in March, the Veyron Grand Sport Venet was revealed to the world with its unique paint scheme courtesy of French artist Bernar Venet.
However, the highlight of 2013 for the company definitely came in April when it set a world record in the Veyron Grand Sport Vitesse with the car becoming the world's fastest convertible reaching a top speed of 408.84 km/h. In June, Bugatti headed to the infamous Circuit Paul Ricard in France for a stunning day of high speed driving on one of the world's most advanced race tracks.
The next month, the automaker took part in the infamous Sun Valley Road Rally and then in August at the Monterey Car Week in Pebble Beach, the first of the Legends Series of the Grand Sport Vitesse was revealed in the form of the Jean-Pierre Wimille Edition. The Vitesse Jean Bugatti then debuted in September as did the one-off Lang Lang Edition. In November, we saw the third of the Legends Series revealed in the form of the Meo Constantini.
Finishing off the year was the spectacular Grand Tour Middle East through Dubai!