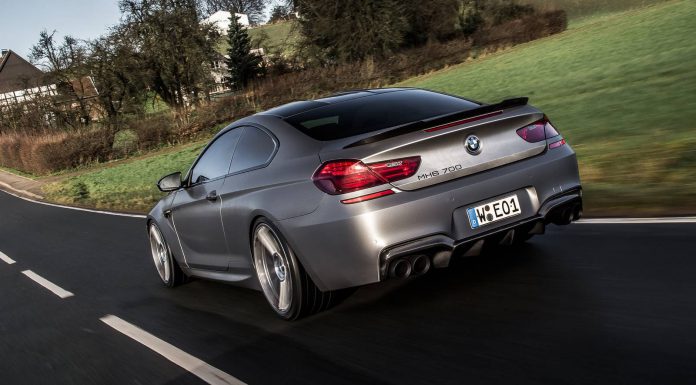 Revealed at last month's Essen Motor Show 2013, the Manhart MH6 700 not only looks the part but if its performance specifications are to be believed, it'll demolish all standard BMW M cars in a straight line. And as these new official images show, it looks even better away from the show stand!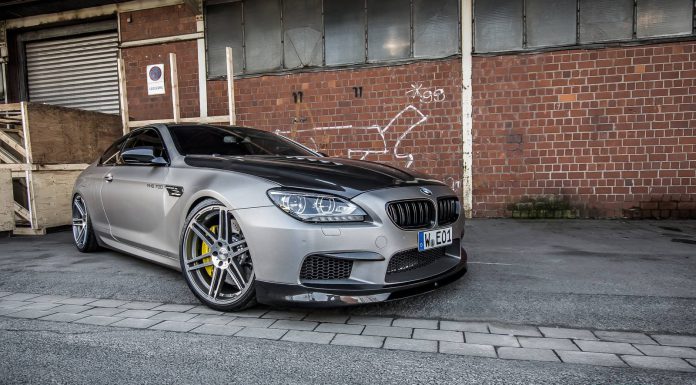 This stunning beast has 734 hp and 692 lb-ft of torque coming out of the same S63Tu 4.4-liter V8 as the standard car but it a lot of work has gone into it to make it as powerful as it is. These amazing numbers are possible courtesy of a customized Manhart ECU and customs built carbon air intake system.
From a visual standpoint, the Manhart MH6 700 features wheels which are from specialists ADV.1. They measure 21×9.5 inches on the front axle and 21×10 inches on the rear and are all wrapped in Michelin Super Sport rubber.
Additional visual changes which distinguish the Manhart MH6 700 from the standard BMW M6 include a new front bumper with an aggressive carbon fiber front splitter, a carbon fiber hood, bootlid spoiler, even larger quad exhaust pipes and a new rear diffuser.