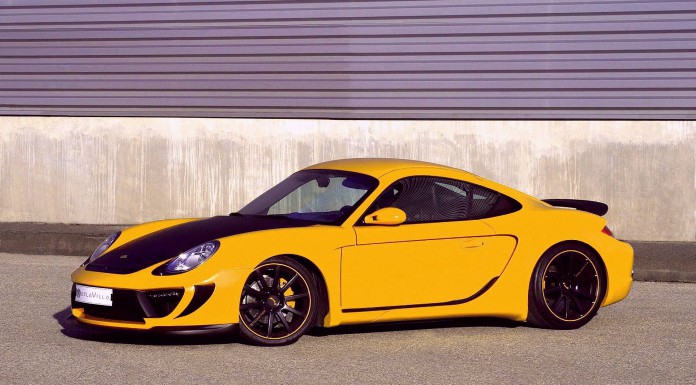 French tuner and designer Delavilla has just previewed its Porsche Cayman based R1 Club Sport before it hits the market early next year.
Just like the standard Delavilla R1, the R1 Club Spot features new side air intakes, Carrera GT style doors, new front and rear bumpers as well as twin double exhaust pipes in a layout reminiscent of the Lexus LFA. It is then available with an uprated variant of the standard 3.8-liter flat-six engine producing a total of 400 hp.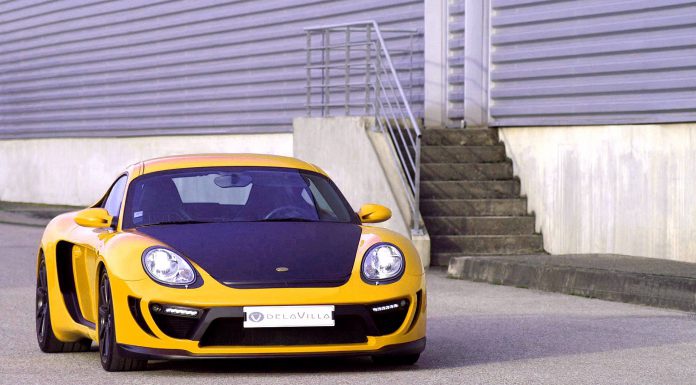 Differentiating the R1 Club Sport from the regular car is the addition of a new rear spoiler, matte black bodywork and side strips, carbon fiber bucket seats, roll cage, harnesses, sports steering wheel, aluminium pedals and a new engine cover. In total, the Delavilla R1 Club port will set you back 24,400 euros.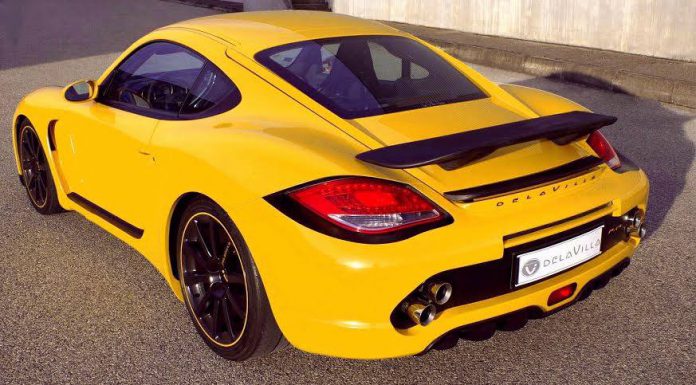 CEO and Founder of Delavilla Michel Bendinelli said, "It is clear that there are more and more supporters of the Cayman in the Porsche community so it seemed obvious to develop a specific version of our R1. Blessed with its reduced dimensions, its agility and versatility, the R1 was the ideal base to propose a Club Sport (CS) take of the model. I think that with the CS version, we are going to offer Cayman lovers a car capable of being both Dr Jekyll and Mr Hyde".