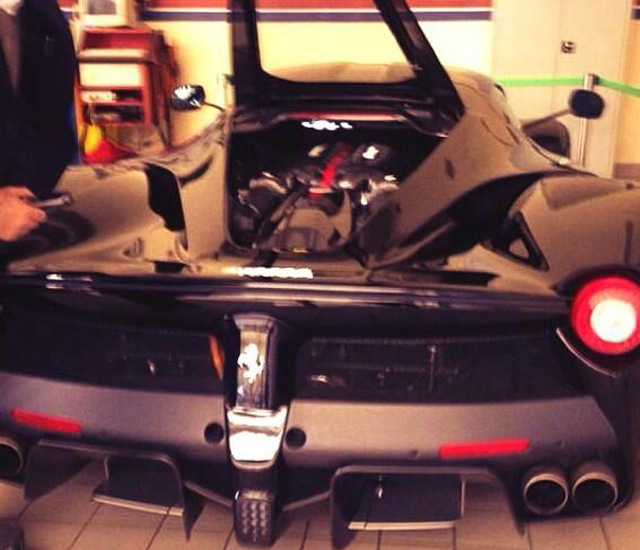 In the sport of football where many of the highest earners drive around in Range Rovers and Bentleys, Samuel Eto'o bring us a breath of fresh hair with his love for outlandish supercars. Recently, he has been spotted in his Aston Martin One-77 and Aston Martin V12 Zagato. He also owns a Bugatti Veyron, a Ferrari 599 Stallone by Mansory and a Gemballa Mirage GT. But his latest purchase is his most impressive yet with Eto'o's black Ferrari LaFerrari recently spotted heading to London!
Not only will Eto'o's LaFerrari be the very first LaFerrari to be delivered to London it is also the very first black example we have seen and it looks simply stunning. It also shows that he is making the most of his pay rise upon recently moving to the Chelsea football club!
The Ferrari LaFerrari gets a 6.3 liter V12 which is connected to an electric motor similar to the system on the McLaren P1. This new Ferrari V12 has an output of 800 hp at 9.000 rpm and 700 Nm at 7.000 rpm while its electric motor has a maximum output of 163 hp and 270 Nm of torque. That delivers a total combined power output of 963 hp, allowing the LaFerrari to do 0-100 km/h in less than 3 seconds, 0-300 km/h in 15 seconds and a top speed in excess of 350 km/h.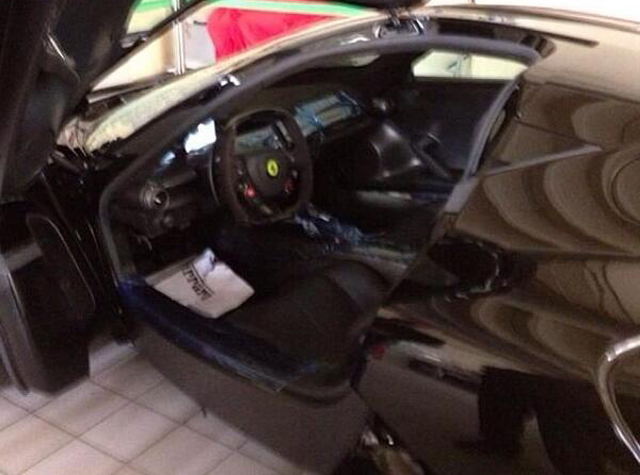 The car is said to lap Ferrari's Fiorano test track in less than 1 minute 20 seconds. That is five seconds quicker than the Enzo and more than three seconds quicker than the Ferrari F12 Berlinetta. Compared with the Ferrari Enzo, torsional rigidity is up 27 percent and longitudinal stiffness increases 22 percent, while weight goes down by 20 percent.
[Via The Supercar Kids]