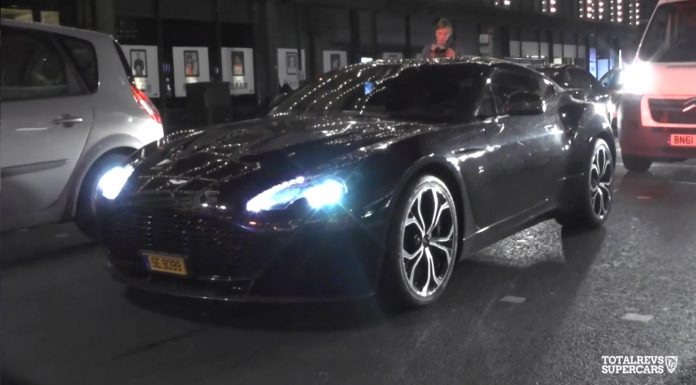 Chelsea and Cameroon footballing great, Samuel Eto'o has been spotted in Knightsbridge once again in another Aston Martin. Just a week ago the latest addition to the Chelsea squad was seen cruising the streets of the famous area in a subtle black Aston Martin One-77. It is clear the player is a fan of the British marque as he has now been seen in a very special V12 Vantage Zagato.
Just 150 examples of the V12 Zagato were produced at each cost around €390,000. Of course the price would not have been of much concern to the player who is reported to be earning around €350,000 every week at Chelsea. The strikers collection of cars also includes a Bugatti Veyron.
[youtube]http://youtu.be/f_SChwQN6l0[/youtube]
The Aston Martin V12 Vantage Zagato is powered by a 6.0-liter V12 engine delivering a total of 510hp and 570Nm of torque that produces a stunning engine tone.