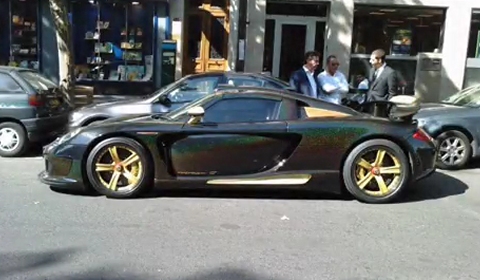 YouTube member Alexsmolik was shopping in the streets of Paris when he heard a familiar sound. It turned out it was a Porsche Mirage GT Gold Edition, with a very unique color panel. The combination of black with golden glitter and golden rims makes it an unique piece of machinery. The supercar belonged to football player Samuel Eto'o.
The video was made in 2009 just after its release at the Top Marques Monaco show. The video shown below is a teaser of what you can expect next week from us.
Stay tuned for more Gemballa somewhere next week.