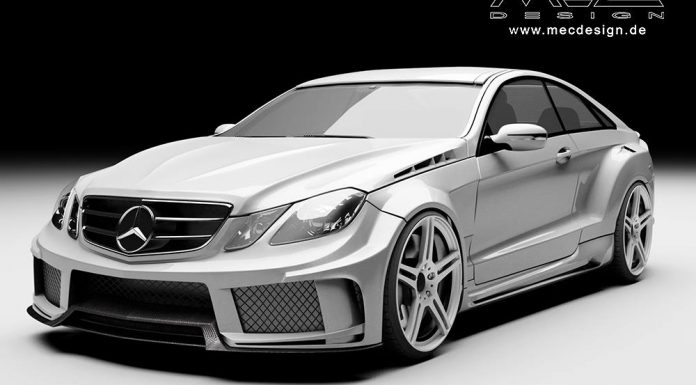 MEC Design already has a handful of impressive packages for the Mercedes-Benz SLS AMG available and now the company has previewed its following widebody transformation for the W207 generation Mercedes-Benz E-Class!
While these images are only digital renderings, they do give us a clear glimpse at the impressive kit MEC Design is working on for the Mercedes-Benz E-Class. First and foremost, the E-Class by MEC Design features a brand new front fascia incorporating a new front bumper with tweaked air intakes, a new hood with air vents as well as a carbon fiber front splitter.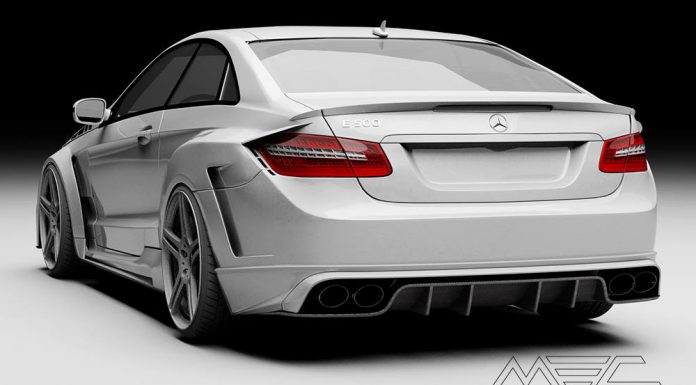 Additionally, the Mercedes-Benz E-Class Widebody by MEC Design features massively extended wheel arches and is rolling on an impressive set of twin-5 spoke wheels. The car also features new and far more aggressive side skirts.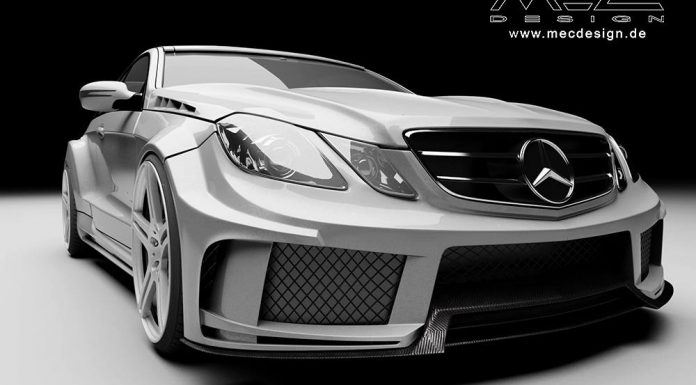 From the rear, the Mercedes-Benz E-Class by MEC Design features a new carbon fiber rear diffuser, quad exhaust pipes, bootlid lip spoiler and air exits above both taillights.
Official images of the widebody kit will be available sometime next month.