During last month's Nashville Auto Show 2013, duPont Registry Live had its very own display of supercars which included some of the very best performance machines currently available and available in the past.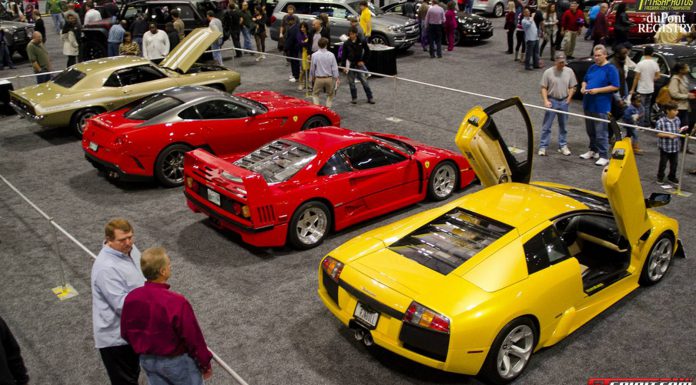 Some of these include a red and black Ferrari 599 GTO, an original generation Lamborghini Murcielago, Porsche Carrera GT, a duo of Ferrari Californias, Ferrari FF and a Ferrari F40.
Additionally, a small handful of America muscle cars were on display including a candy apple red Chevrolet Camaro.