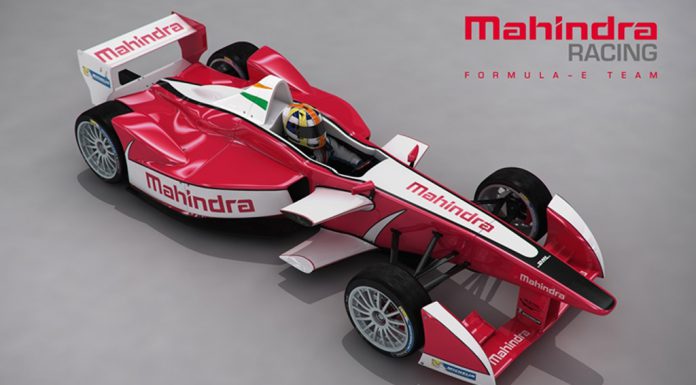 The eighth team for the upcoming Formula E Championship has just been confirmed as India's Mahindra Racing. This consequently leaves just two team places which need to be filled before the season kicks off in September next year.
For those that didn't know, Mahindra is an Indian automaker which offers a host of electric cars for the Indian market. What's more, Mahindra Racing is already a part of the MotoGP series. Some of the previously confirmed 2014 Formula E Championship teams include Andretti Autosport, Dragon Racing, China Racing, Drayson Racing and the Audi Sport ABT team.
Spark-Renault SRT_01E

The sole racing car for the upcoming Formula E racing series was recently revealed in the form of the Spark-Renault SRT_01E. The car will be utilised by all 10 teams and all 20 drivers.
As a result, a total of 42 Spark-Renault SRT_01E's will be produced because in Formula E, instead of having pit stops to refuel (or in this case recharge), driver's will simply hop into their second Spark-Renault SRT_01E and get back on track. It's hoped that the Spark-Renault SRT_01E will only serve as the sole entrant for the 2014 season with teams then encouraged to invest in their own cars for future seasons.
Powering the Spark-Renault SRT_01E is an electric engine delivering a total of 270 hp. However, just 180 hp will generally be on tap with the additional 90 hp coming through a "push to pass" button.