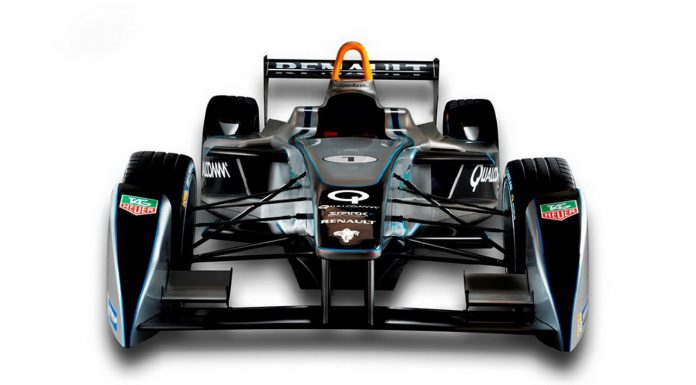 The sole racing car for the upcoming Formula E racing series has just been revealed in the form of the Spark-Renault SRT_01E. The car will be utilised by all 10 teams and all 20 drivers.
As a result, a total of 42 Spark-Renault SRT_01E's will be produced because in Formula E, instead of having pit stops to refuel (or in this case recharge), driver's will simply hop into their second Spark-Renault SRT_01E and get back on track. It's hoped that the Spark-Renault SRT_01E will only serve as the sole entrant for the 2014 season with teams then encouraged to invest in their own cars for future seasons.
Powering the Spark-Renault SRT_01E is an electric engine delivering a total of 270hp. However, just 180hp will generally be on tap with the additional 90hp coming through a "push to pass" button.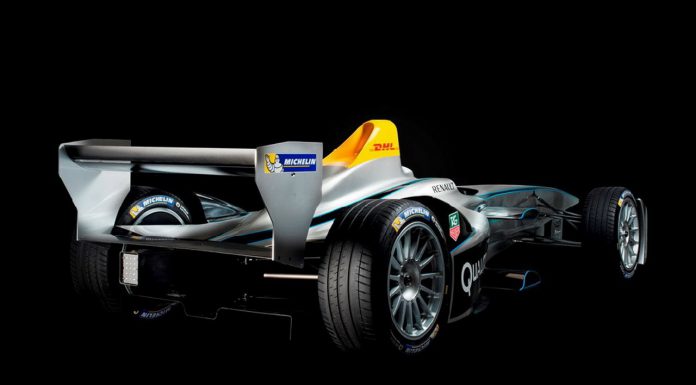 Formula E racing will be unlike any other open-wheeled racing series. Formula E rounds will see teams swap cars in the middle of the race as batteries will not last the entire 1 hour distance. So realistically, the tire only has to last about 30 minutes, give or take — meaning drivers should see little to no drop in performance over the stint.