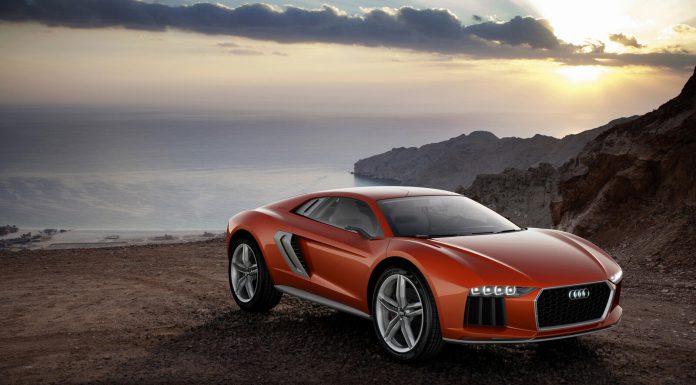 Following the world debut of the interesting Audi Nanuk Quattro Concept at the IAA Frankfurt Motor Show 2013, reports have emerged that the car could hit the production line in the coming years. If the Audi Nanuk Quattro Concept does indeed reach production, Audi will likely target the Middle Eastern and Russian markets.
While speaking with Automotive News Europe, Audi development chief Ulrich Hackenburg said, "We're thinking about the Arabian market, but also cold areas. Russia is very interesting. It has to be marketed at customers with the money."
Hackenburg then revealed that if the car does reach customer hands, it'll share the VW mid-engined platform currently used by Lamborghini.
The two-seater concept is powered by a brand new V10 TDI engine installed in the middle of the car. It's displacement is 5.0-liters and power is rated at 544hp with a 1,000 Nm of torque to the crankshaft from just 1,500 rpm. It features a twin-turbocharger controlled via the Audi valvelift system (AVS). A strengthened seven-speed S-tronic gearbox routes the power to a specially designed quattro drivetrain.
The concept weighs in at around 1,900 kilograms and is able to sprint from 0 to 100 km/h (62.14 mph) in just 3.8 seconds. Top speed is said to be 305 km/h (189.52 mph). Fuel consumption, for those that are interested, is just 7.8 liters per 100 kilometers (30.16 US mpg) on average.
[Via Automotive News Europe]