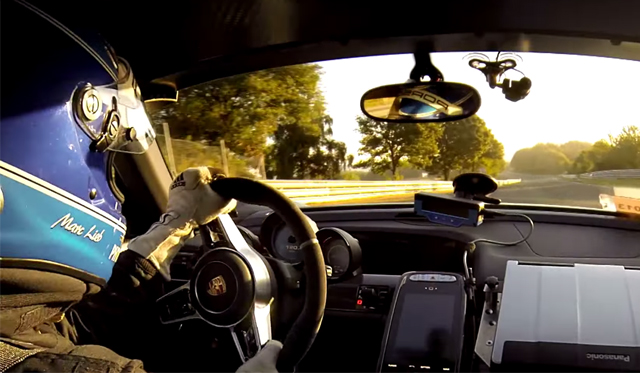 Just a day after Porsche officially revealed the long-awaited Nurburgring laptime of the 2014 Porsche 918 Spyder, the full video of the record-setting run has just been released! And, damn, it's thrilling!
The record was achieved on September 4th, and saw the 887hp German hypercar sprint around the track in just 6 minutes and 57 seconds!
[youtube]http://www.youtube.com/watch?v=2Yz8cizr6sI#t=170[/youtube]
Porsche factory race driver Marc Lieb was at the wheel and the final 6:57 time shaved a full 14 seconds off the Porsche 918 Spyder's Nurburgring lap time set last year before Porsche embarked on giving it significantly more power.
On the morning of September 4, Former Euroepan Rally Champion Walter Röhrl, Porsche test driver Timo Kluck and Porsche factory race driver Marc Lieb managed to complete the Nurburgring in less than seven minutes when testing the car individually, but in the end, Lieb came out with the fastest time which saw an average speed of 179.5km/h (111mph) through the 20.6km long circuit. The record-setting Porsche 918 Spyder was equipped with the Weissach package which includes a few additional aerodynamic components.