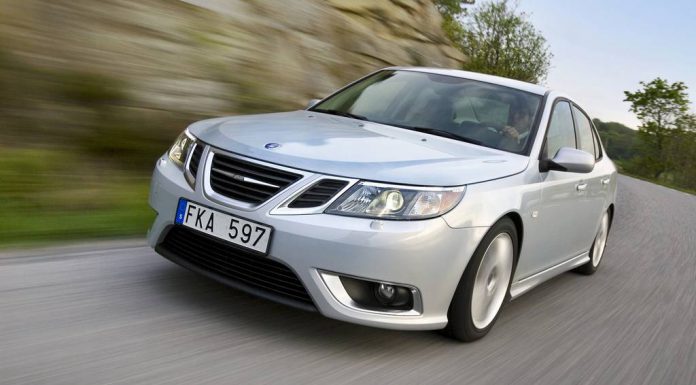 Back in mid-August, it was reported that the Saab factory officially reopened in the lead-up the inevitable restarting of the 9-3s production. Now, confirmation has come from Saab's new owners, National Electric Vehicle Sweden (NEVS) the production of the Saab 9-3 will recommence today.
This milestone marks almost exactly two years since Saab filed for bankruptcy in late 2011. That filing came just a year after the company was purchased by Spyder which soon parted ways with the Swedish manufacturer leaving Saab seemingly resigned to the scrap heap.
However, NEVS is relaunching the Saab 9-3 in small numbers to start with focused on the Swedish and Chinese markets. First Chinese deliveries of the new Saab 9-3 are expected to begin early next year. While the Saab 9-3 will remain extremely similar to the 2011 model, a slight revamp is expected for Chinese bound units.
Believe it or not, but developing and mass producing a brand new, revitalised Saab 9-3 will be the easy part. The real difficulty will involve getting dealerships around the world to restock Saab's, a brand which wasn't very popular even at the best of times. What's more, Saab will somehow have to regain the faith of first the automotive press and then prospective customers if it has any chance of staying afloat this time around.
[Via Reuters]