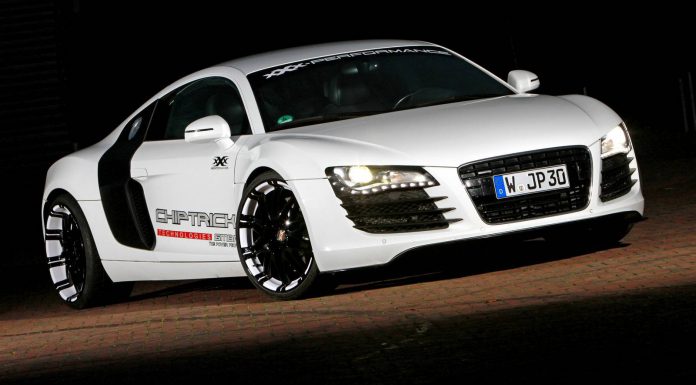 The team at xXx Performance have just released their new tuning package and visual upgrade for the Audi R8 V8. As the name clearly suggests, this Audi R8 features a bi-turbo system.
Consequently, the Audi R8 Biturbo by xXx Performance delivers well over the standard 420 hp produced by the Audi R8's standard 4.2-liter V8 engine. Instead, with the addition of two turbochargers, the xXx Performance Audi R8 now produces a manic 707 hp and 809 Nm of torque in top spec. Consequently, this Audi R8 can sprint from a standstill to 100 km/h in just 3.6 seconds. That puts it just shy of the 3.4 second sprint achievable in the range-topping Audi R8 V10 Plus which produces 560 hp.
Most impressively however, is the fact that the best Audi R8 Biturbo by xXx Performance will reach 300 km/h in just 15.8 seconds! To achieve such figures, xXx Performance bolted in a pair of Garret turbochargers, a custom air cooler, high-pressure fuel pump and more efficient injection nozzles. Additionally, the xXx Performance R8 features the company's own exhaust system with a cross x-pipe and valve control system. To cope with the additional power, xXx Performance upgraded the 6-speed manual transmission.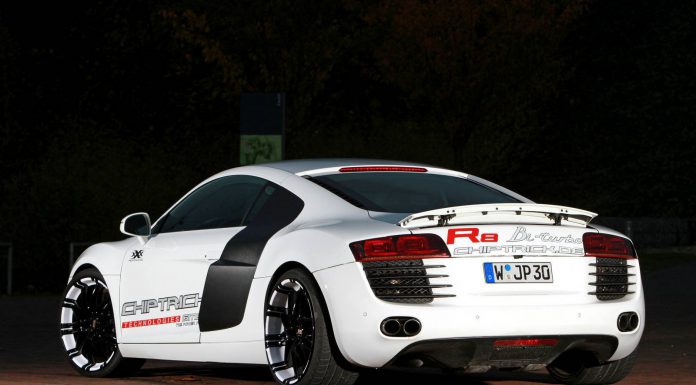 xXx Performance also offers a Stage 1 tune which sees power rise to 590 hp and torque increase from 430 Nm to 660 Nm. Additionally, a mid-range tune is available which delivers 640 hp and 675 Nm of torque.
For those wanting even more power, xXx Performance offers upgrades for the Audi R8 V10 which can produce from 850 hp to 1200 hp!