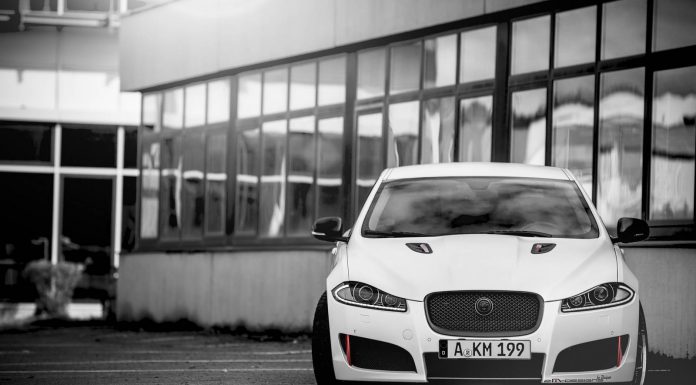 Unless ordered in Jaguar XFRS specification, the Jaguar XF sedan isn't known as a real performance machine and more so as an entry-level luxury sedan. Despite this, 2M-Designs has ventured into the realm of upgrading and tweaking the Jaguar XF Diesel and have come up with this.
First and foremost, the Jaguar XF by 2M-Designs now features a completely new bodykit. This bodykit incorporates a new bonnet with air intakes, as well as a tweaked front grille, front bumper, carbon fiber rear diffuser and rear bootlid spoiler. Additionally, the Jaguar XF by 2M-Designs features a new quad exhaust system from Loder1899 and new 21 inch wheels mated to tyres measuring 255/30ZR21 at the front and 295/35ZR21 at the rear.
Next, the 2M-Designs tuned Jaguar XF has received lowered suspension courtesy of specialists Eibach. This sees the car drop by 35 mm adding a real nice new stance to the British luxury sedan.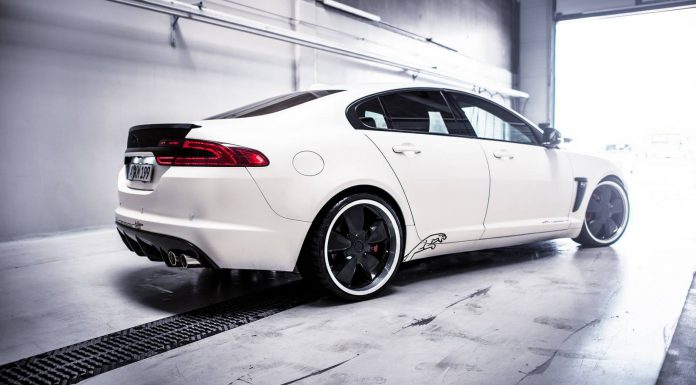 Thankfully, 2M-Designs didn't forget about the engine. As a result, this Jaguar XF now produces a total of 340 hp and can consequently reach 100 km/h from zero in just 5.4 seconds, accelerate from 60 to 100 km/h in 3.3 seconds and go from 80 to 120 km/h in 4 seconds. Meanwhile, top speed has been increased to 280 km/h or 175 mph.
In total, all of these upgrades add up to just over 15,000 euros.