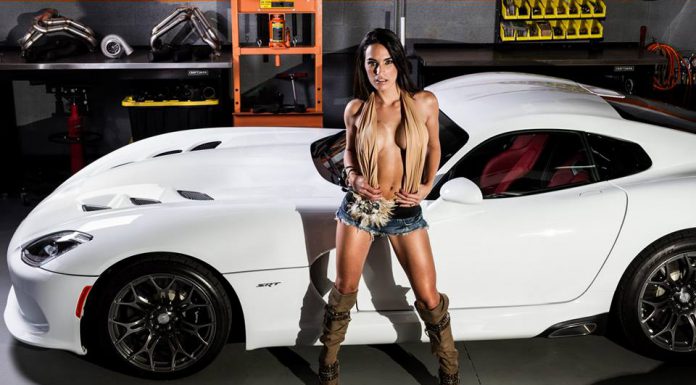 Remember Dayanis Garcia from this high-octane ride-along video in a potent Ariel Atom with a 16-year-old behind the wheel? Well, Garcia recently posed for Joel Antoine Photography alongside a white 2013 SRT Viper and a 2014 Chevrolet Corvette Stingray for the following photoshoot!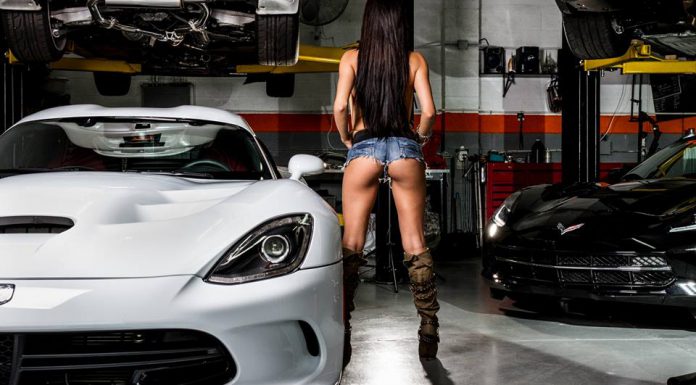 While we can't help our eyes being drawn towards the model, the two American supercars she is posing with are equally as impressive!
The 2013 SRT Viper features a massive 8.4-liter V10 engine delivering 640 hp while the new C7 Corvette Stingray features the new 6.2-liter V8 LT1 engine producing 455 hp and 460 lb-ft of torque!