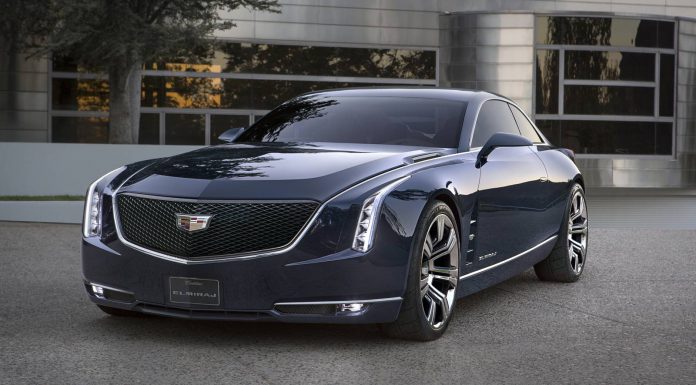 Back in late August, reports emerged suggesting that the insane Cadillac Elmiraj Concept which debuted at the Pebble Beach Concours d'Elegance was heading to the production line. At the time, a top Cadillac executive claimed the Elmiraj could hit the production line in as little as two years time.
However, now the production future of the Cadillac Elmiraj Concept has been called into production despite GM's Global Head of Design Ed Welburn still keen to see it reach production. In a recent interview with Autoblog, he said, "I want to see this car go into production badly. Very badly."
He also revealed that "If we were to build this car, it would look a lot like the concept."
Unsurprisingly however, Cadillac has to prioritise which vehicles are worth the billion dollar price tag for development and the market for the Cadillac Elmiraj Concept could be too small to make such insane investments.
However, even if the Cadillac Elmiraj doesn't reach the production line, it will have an impact on future Cadillac products with Welburn stating, "Even if it does not go into production, it will have a significant impact on production cars".
Built from the chassis and structural elements set to be used in future production models, the 2013 Cadillac Elmiraj Concept is powered by a massive 4.5-liter twin-turbocharged V8 engine boasting an estimated 500hp and 500lb-ft of torque. That powertrain is based on the smaller 420hp, twin-turbo V6 engine from the 2014 Cadillac CTS Vsport edition.