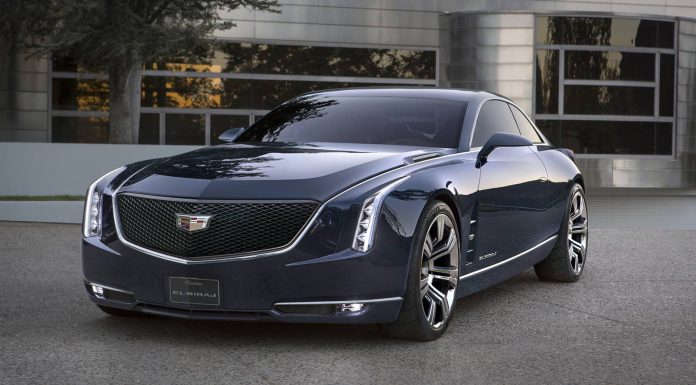 Cadillac has just taken the wraps off the all-new 2013 Cadillac Elmiraj Concept at the ongoing Pebble Beach Concours d'Elegance 2013. The all new grand coupe expresses the pure enjoyment of driving and exploration of new dimensions as part of Cadillac's ongoing expansion.
As the images suggest, the 2013 Cadillac Elmiraj Concept is a two-door grand coupe seating four and featuring rear-wheel drive. At 205 inches in length, it's a very large automobile by anyone's standards, but not unlike production and concept Cadillacs we've seen before. The whole concept behind the 2013 Cadillac Elmiraj Concept is to showcase the company's ongoing commitment to lightweight, agile cars.
Built from the chassis and structural elements set to be used in future production models, the 2013 Cadillac Elmiraj Concept is powered by a massive 4.5-liter twin-turbocharged V8 engine boasting an estimated 500hp and 500lb-ft of torque. That powertrain is based on the smaller 420hp, twin-turbo V6 engine from the 2014 Cadillac CTS Vsport edition.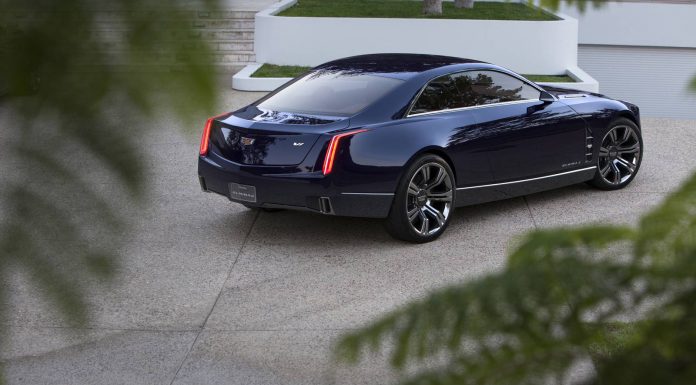 Executive director of advanced design, Clay Dean said, "This concept is the second chapter, following the Ciel Concept, of our exploration of the personas of true luxury. This project originated around the simple persona of "the drive," or the visceral experience of driving a great luxury coupe. It's an expression of the confidence and poise you feel driving a high-performance car, which we feel is an essential element of top-level luxury."
Expanding on the design, the 2013 Cadillac Elmiraj Concept features two functional air vents in the long hood acting as hot air outlets for the twin-turbocharged V8 engine. The car then rolls on a set of 22×9 inch aluminium wheels backed with larger carbon ceramic brake discs and Cadillac's monoblock calipers.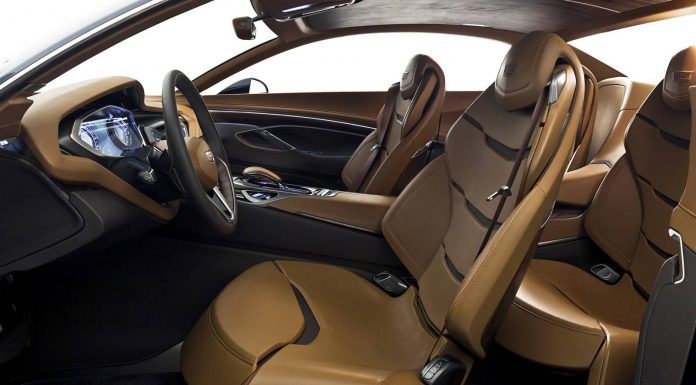 From the inside, the 2013 Cadillac Elmiraj Concept features an elegantly crafted selection of features in a cabin very much driver-focused. All told, the 2013 Cadillac Elmiraj Concept tips the scales at 1,814kg or 4000lbs.