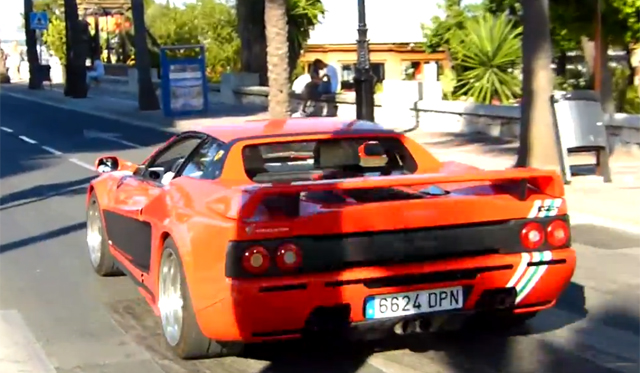 While Hamann is best known for creating some of the most outlandish tuned modern-day supercars, the company has also tweaked a small handful of Ferrari 512 TR's to well over 1000 hp. Additionally, there are a few Ferrari 512 TR's rolling around with unique Hamann wide bodykits.
[youtube]http://www.youtube.com/watch?v=x8P0KWEHyQs#t=51[/youtube]
Very little is known about the 1000 hp Hamann Ferrari 512 Testarossa except for the fact that it produces well over double the power of the standard Testarossa. The standard car is fitted with a 4.9-liter V12 engine producing 390 hp. It is likely that a couple of turbochargers have been fitted to achieve such extreme gains!
The following Hamann Ferrari 512 TR was recently filmed in Marbella, Spain!