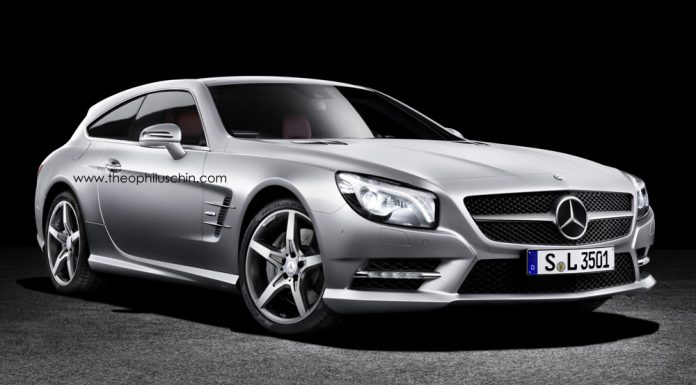 This year has seen the release of a seemingly never ending host of brand new supercars, sports cars and hypercars. While all of these have generally been astounding, 2013 has also seen the rise of speculative rendering depicting Shooting Brake variants of standard cars.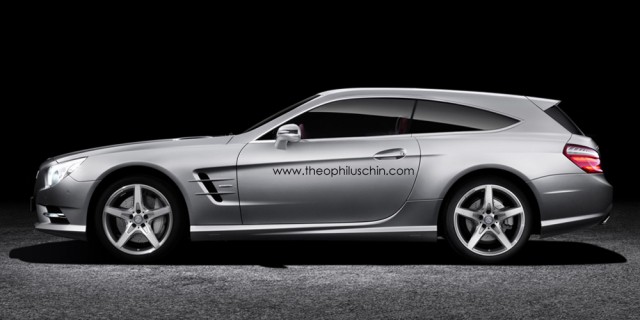 For example, in recent months we have seen a rendering depicting a Mercedes-Benz CLA Shooting Brake which has since been confirmed for production. Additionally, an S-Class Shooting Brake has emerged as well as the expertly created Mercedes-Benz SL Shooting Brake 'Coupetorino 2013' by StudioTorino. What's more, even the Jaguar F-Type has received a stunning visual Shooting Brake transformation!
We now have another set of Shooting Brake renderings to show you. This time they come courtesy of Theophilus Chin and showcase a Mercedes-Benz SL Shooting Brake. Based around the standard Mercedes-Benz SL350 convertible, this Shooting Brake transformation has seen the fitment of a stunning elongated roof which reminds us of this Corvette C7 Shooting Brake AeroWagon currently under development from Callaway.
Let us know what you think about this Shooting Brake rendering below!
[Via Theophilus Chin]