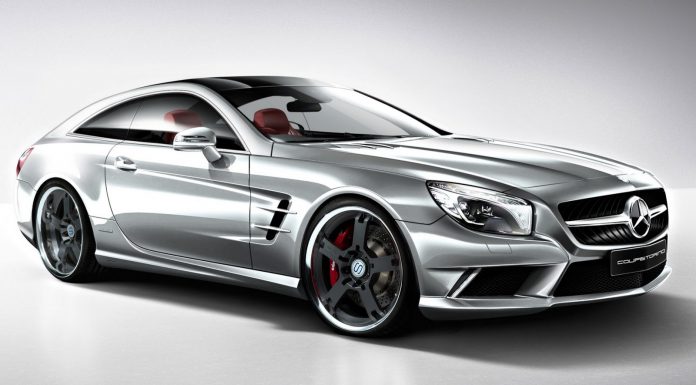 StudioTorino is well-known for creating some of the most unique cars in the world, and these renderings indicate how a possible Mercedes-Benz SL Roadster could look like if StudioTorino turned it into a full-blown Shooting Brake model.
The project is called 'Coupetorino 2013' and is a non-profit academic project from the Instituto di Art Applicata e Design (IAAD) which started in 2012 from the creative minds of six design students. These students quickly gained the support of Steffan Koehl from Global Advance Design Mercedes-Benz. The Mercedes-Benz SL Shooting Brake by StudioTorino has been created as a one-off special edition or limited production model and while it still remains nothing more than some complex renderings, it's extremely intriguing.
As mentioned, Steffan Koehl played a pivotal role in the development of the project coming into lecture the students while also remaining in contact with them via email. In the end, a ¼ scale model has been created which was recently revealed on May 27 at the Mercedes-Benz Design Center in Como.
The Coupetorino name may ring a bell with you, as a similar project was created by the IAAD and Mercedes-Benz Design Center back in 2008.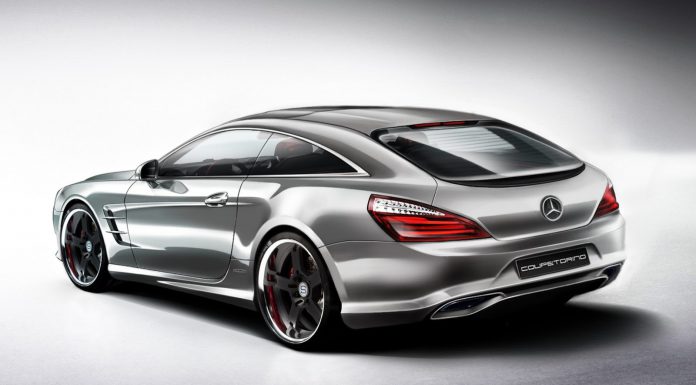 While this design project remains just that, a design project, the prospect of a real-life Mercedes-Benz SL Shooting Brake doesn't seem all that outlandish, so hopefully Mercedes-Benz is looking closely at this awesome project!