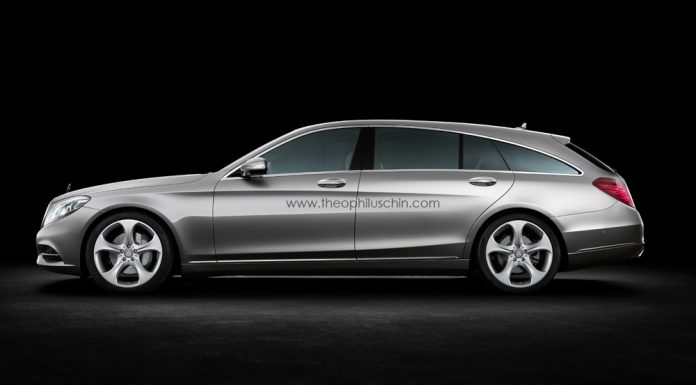 With Mercedes-Benz recently confirming that coupe and convertible variants of the new 2014 Mercedes-Benz S-Class are all set to hit the market, there's no telling at this stage just how many new S-Class models could be offered in the future.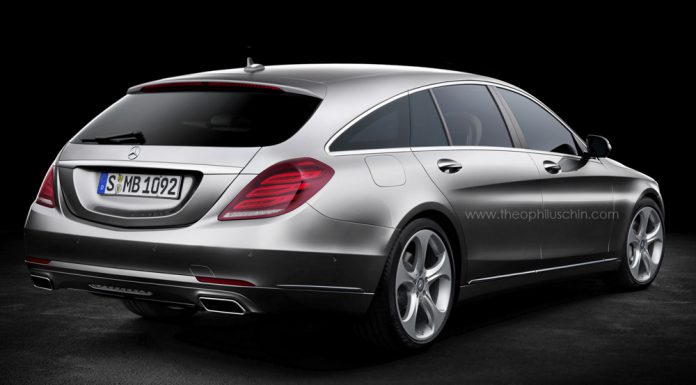 While it hasn't been talked about just yet, Theophilus Chin has decided to put together the following renderings depicting a 2014 Mercedes-Benz S-Class Estate with a Shooting Brake style roofline just like the CLS Shooting Brake. Featuring the larger proportions of the new S-Class, the S-Class estate would obviously serve as the German automaker's flagship estate car and could steal some sales away from the CLS Shooting Brake.
2014 Mercedes-Benz S500

If it were ever produced however, it would add to the versatility of the Mercedes-Benz S-Class and could work as the perfect all round luxury car with enough room in the back for luggage and a dog or two.
It was recently revealed that less than three months after the 2014 Mercedes-Benz S-Class became available to the public, Mercedes-Benz has managed to rake in an amazing 30,000 orders for the flagship sedan. When you compare that to the 65,000 S-Classes sold throughout all of 2012, it becomes apparent just how popular the new S-Class has proven.
When speaking about the new S-Class, Mercedes-Benz head of sales and marketing Ola Källenius said, "The new S-Class has already jumped back into the lead in terms of new vehicle registrations in Germany and its neighboring European countries."
[Via Theophilus Chin]