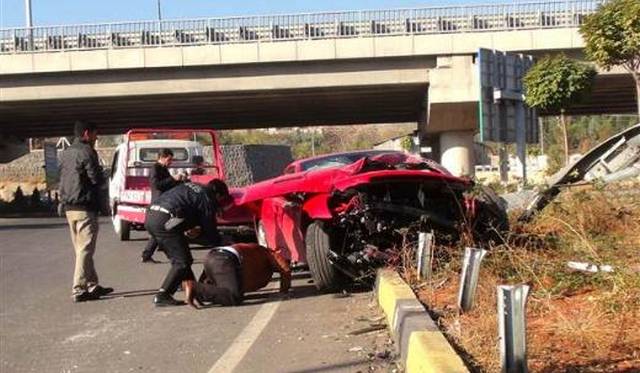 Ukrainian footballer Artem Milevskiy has absolutely destroyed his prized red Ferrari California.
The crash occurred in Turkey but it is yet to be revealed just what caused the crash. However the crash was caused it clearly took place at high speed with the front end being absolutely destroyed after rocketing into the guard rails on the side of the freeway.
The California somehow managed to wedge itself under the rail meaning the steel came just inches away from the Italian supercar's cabin.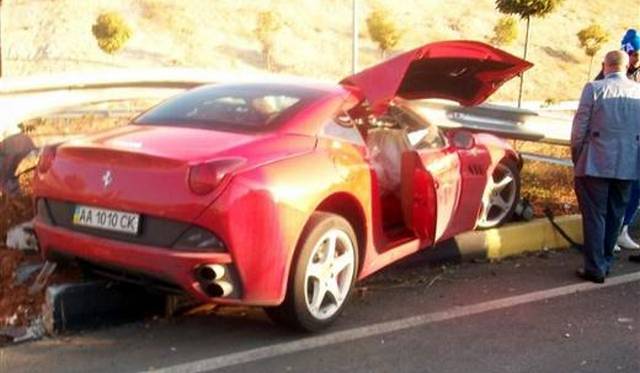 Fortunately, Milevskiy emerged from the damage uninjured.
[Via Hurriyet]