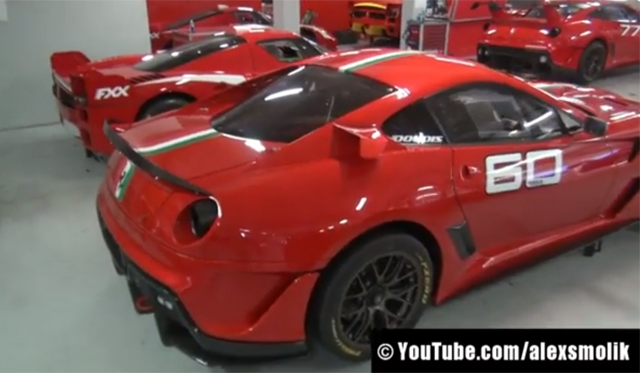 For those that think regular Ferrari road cars just aren't quite special or unique enough, Ferrari does have the Ferrari Corse Clienti programme offering extremely wealthy owners the ability to purchase and drive track-only variants of some of Ferrari's most potent road cars. As it stands, Ferrari has so far produced the Ferrari FXX, Ferrari FXX Evoluzione, Ferrari 599XX and Ferrari 599XX Evoluzione.
[youtube]http://www.youtube.com/watch?v=yo8FDvfkeAo[/youtube]
During the recent 2013 Ferrari racing days held at Hockenheim, Ferrari brought down some of its most impressive cars as part of the XX-series and stored them all in this one, multi-million dollar garage beside the track's pit lane.
For Ferrari and motorsport enthusiasts, this is as close as you can get to heaven on earth!